1/1
The Awarding Gala of the Internetics competition, a project initiated by The Institute and supported by UniCredit Bank, announces a special program for its 21st edition.
The event will take place exclusively online, on Tuesday, 23rd of November, starting at 7.30 PM - and will be broadcasted live on the
Internetics Facebook page
.
This year, the event also includes two gala talks around this edition's theme:
PIONEERING THE FUTUREInternetics 2021 Schedule: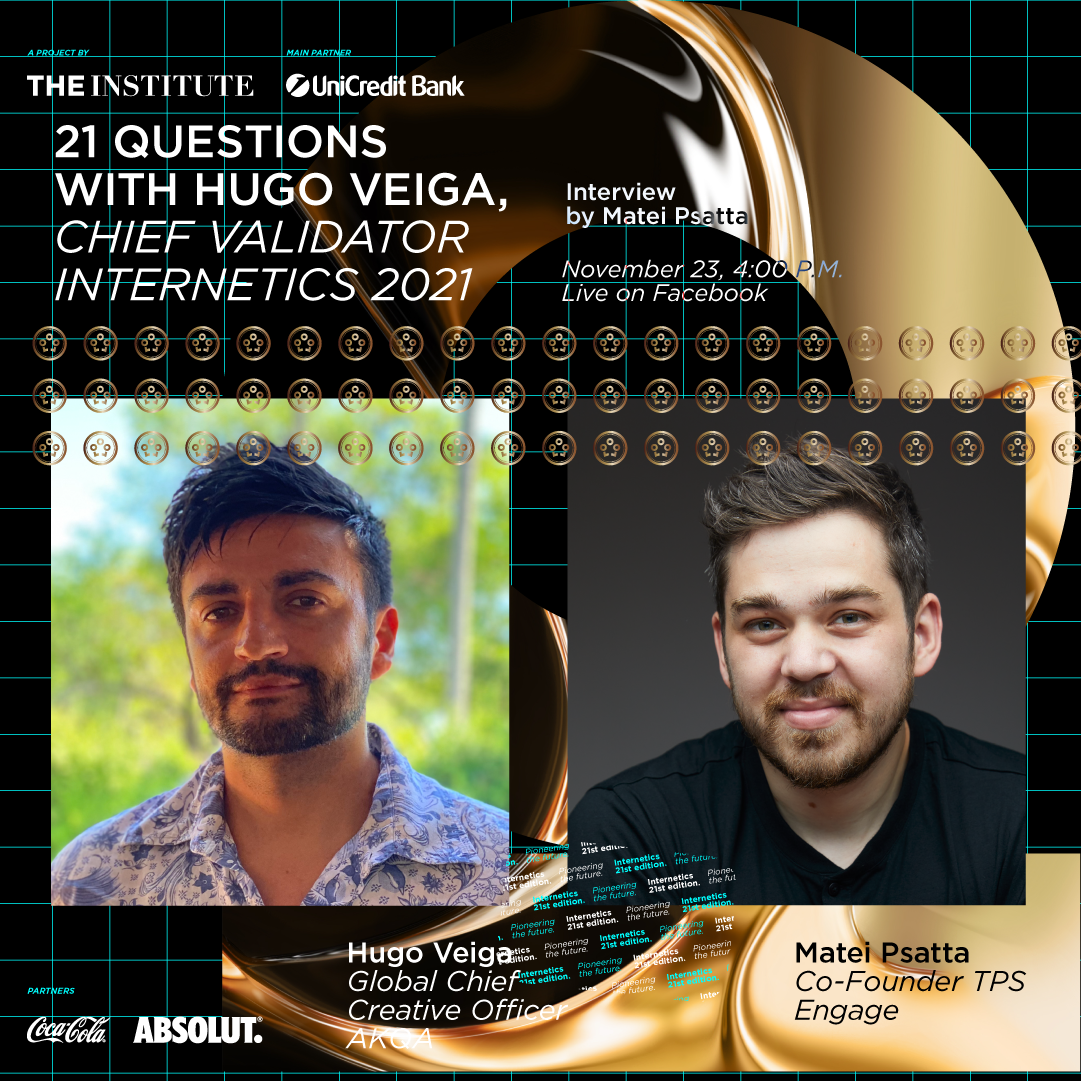 4 P.M.:
TALK: 21 questions with Hugo Veiga, Chief Validator Internetics 2021
Interview by Matei Psatta, TPS Engage
Pioneering the future. A talk with Hugo Veiga, Jury Chair Internetics 2021 & Global Chief Creative Officer at AKQA São Paulo about digital in the new era.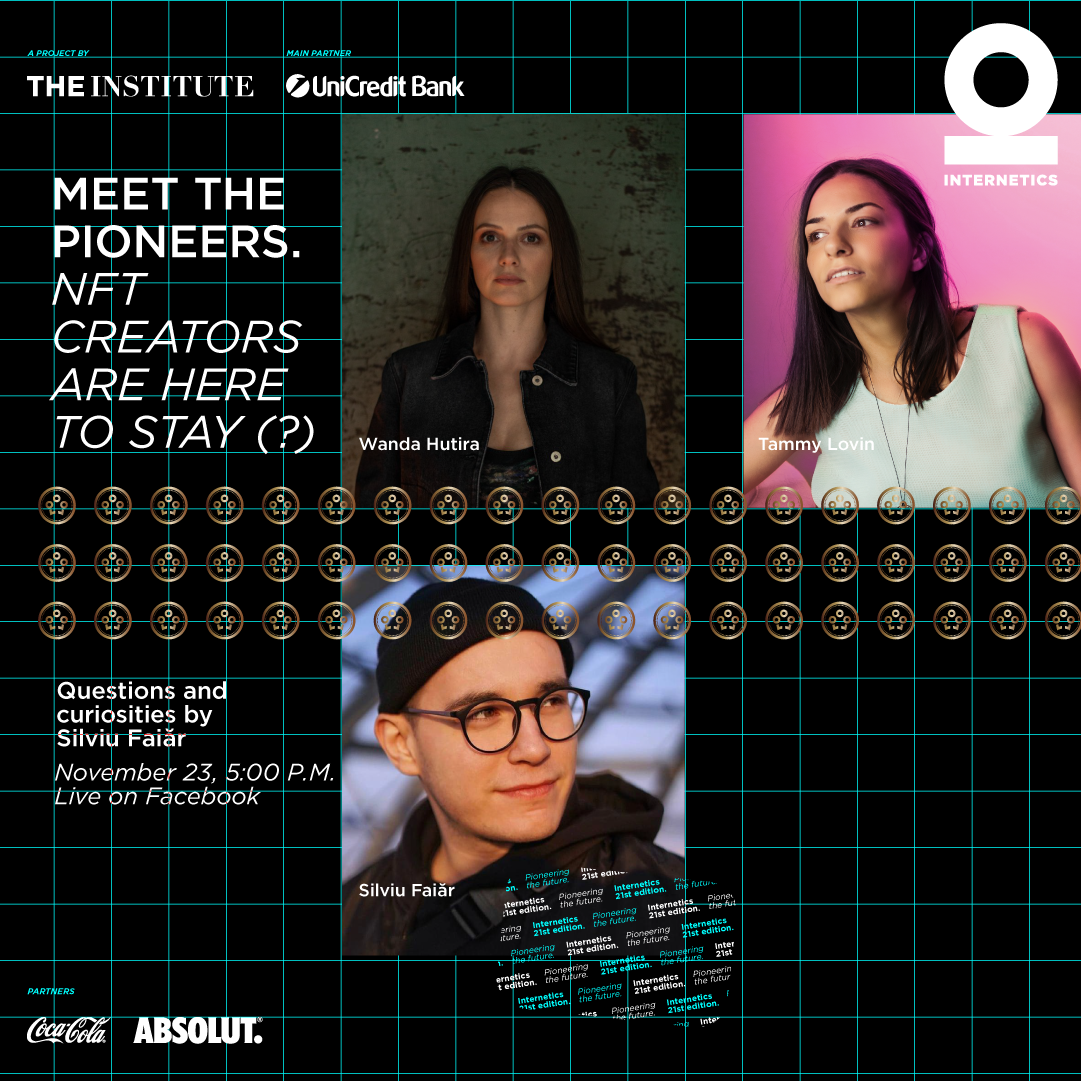 5 P.M.:
TALK: Meet the Pioneers. NFT Creators are here to stay (?)
Questions and curiosities by Silviu Faiăr
A talk with Wanda Hutira and Tammy Lovin, NFT Creators & Digital Artists about the NFT Universe. Why should they create? Why should we buy? Digital Art & the new era of communication.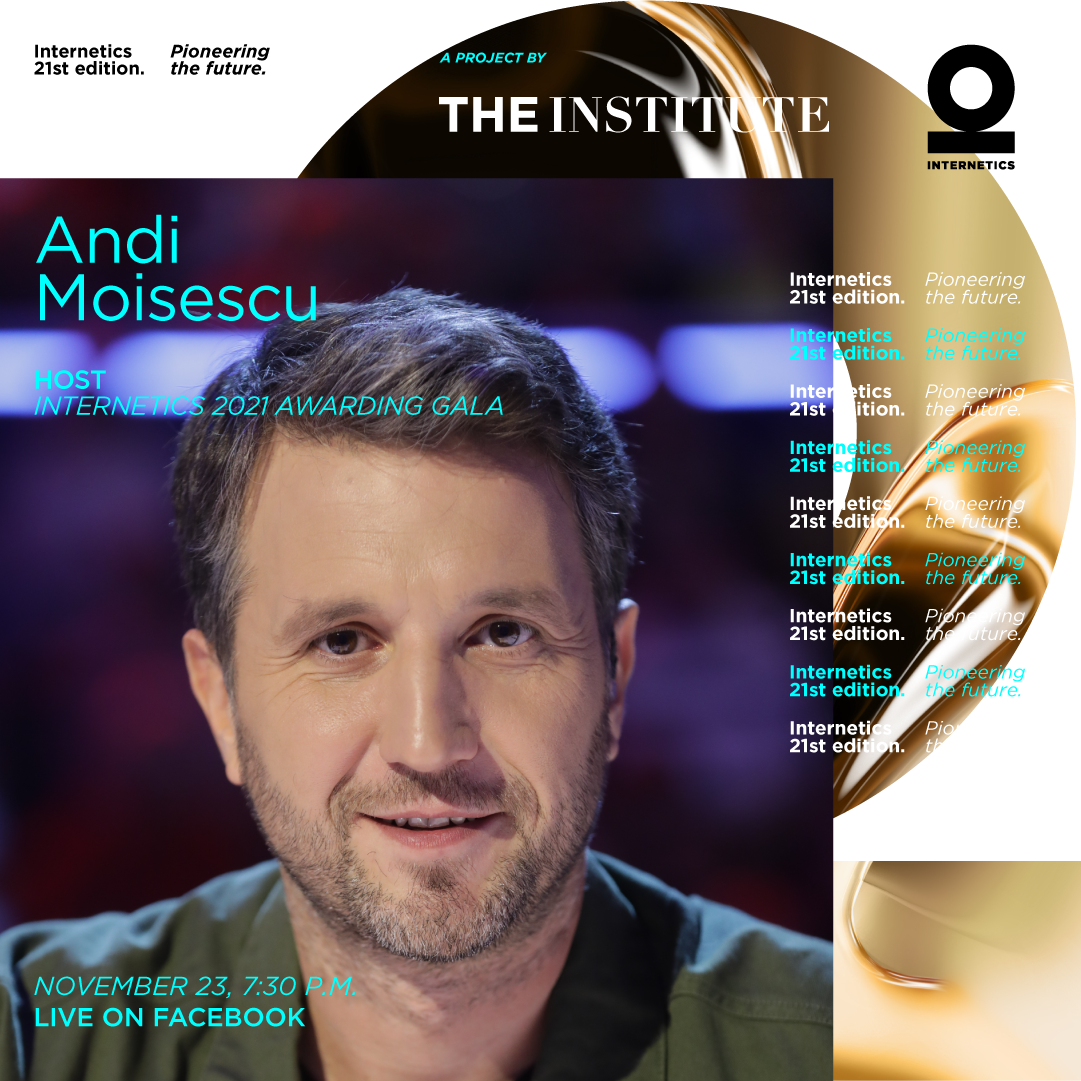 7:30 P.M.:
INTERNETICS 2021 AWARDING GALA
Host: Andi Moisescu
Find out the nominees & winners of the 21st edition of Internetics and see which PROJECTS will receive GLORY.
Internetics 2021 registered over 130 entries in the competition, from 62 participants. The works, divided into the three main categories of the festival, are judged by specialists in marketing, online communication, research and media experts, independent consultants and representatives of online consulting boutiques in Romania.
Facebook event
here
.
Internetics 2021 partners:
A project by: The Institute
Main partner: UniCredit Bank
Partners: Coca-Cola, Absolut, YouTube
Media partners: Biz, IQAds, Smark, Paginademedia.ro, spotmedia.ro
Creative partner: ACME Industries