1/3
A complete urban holiday: 10 days of exhibitions, music, relaxation and shopping of Romanian design at # RDW10
On May 13, 2022, Romanian Design Week begins, the largest multidisciplinary festival dedicated to local creative industries, organized by The Institute and presented by UniCredit Bank. This year, the main destination of the festival remains the Combinatul Fondului Plastic (Băiculești 29, Bucharest), for an anniversary edition that will offer its visitos an experience like a complete urban holiday: there will be 10 days of exhibitions, interactive installations, music, relaxation and shopping of Romanian design, but also events- satellite spread in several areas and creative districts of the Capital.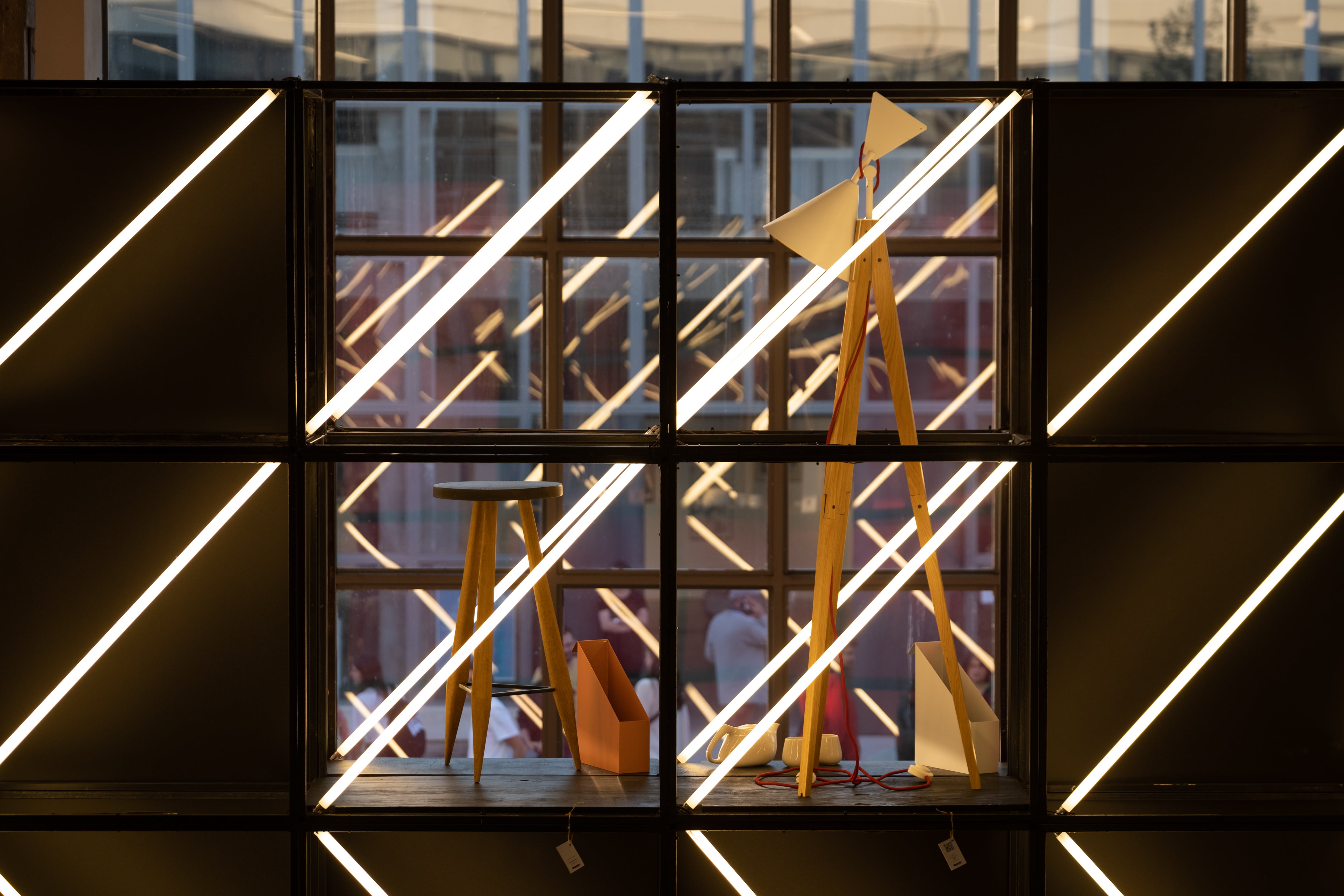 The theme of #RDW10 is #FORWARD and refers to the ways in which we can take the next step towards the consumption of products and services generated by creative disciplines, as well as scenarios for a future of innovation, inclusion, sustainability and collaboration. In this sense, the exhibitions and events of the 10th edition of RDW are co-produced with some of the most relevant creative cultural organizations in the local area.
Combinatul Fondului Plastic in Bucharest becomes a micro-city of design and arts
Here RDW visitors are expected to see several installations and design exhibitions, such as:
"Building the Future. Together "
, an exhibition-manifesto developed in partnership with Nod Makerspace, which includes 6 interactive and immersive installations. This exhibition is part of the New European Bauhaus program and focuses on topics such as sustainability and innovation.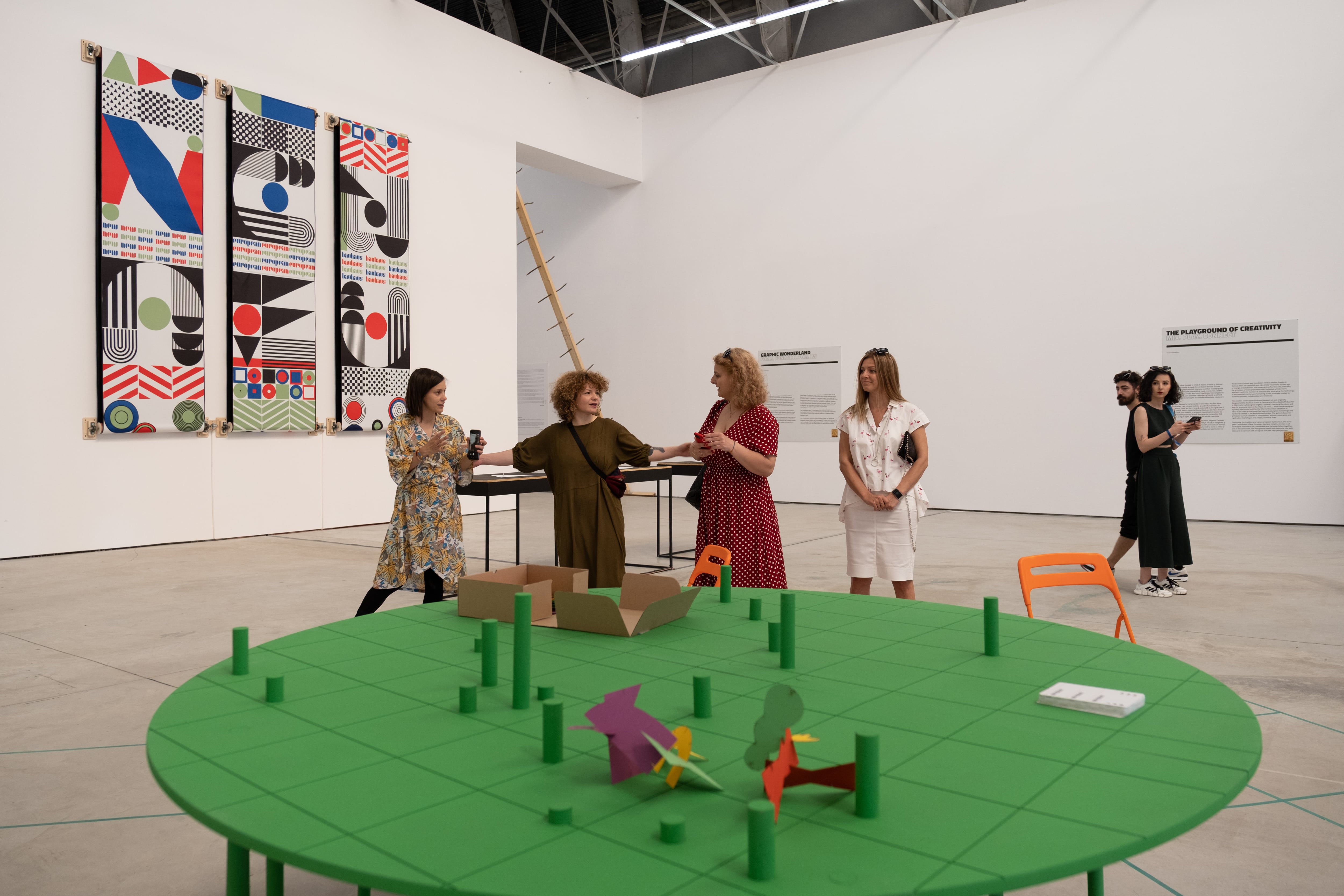 "
Valuable Objects" exhibition
, curated by architect Adela Maria Marius, founder of the Epretext gallery. It presents Romanian artists and designers who, through their practice, rebuild industries and re-establish values. Among the designers present in the exhibition are: Ana Adam, Mircea Cantor, Cosmin Florea, Ami Amalia, Constantin Flondor, Peter Jecza, Atelier Kairos & Bogdan Ciocodeică, Radu Abraham, Octavia Chiru, Ciprian Mureșan, Marius Bercea and Sașa Lazăr.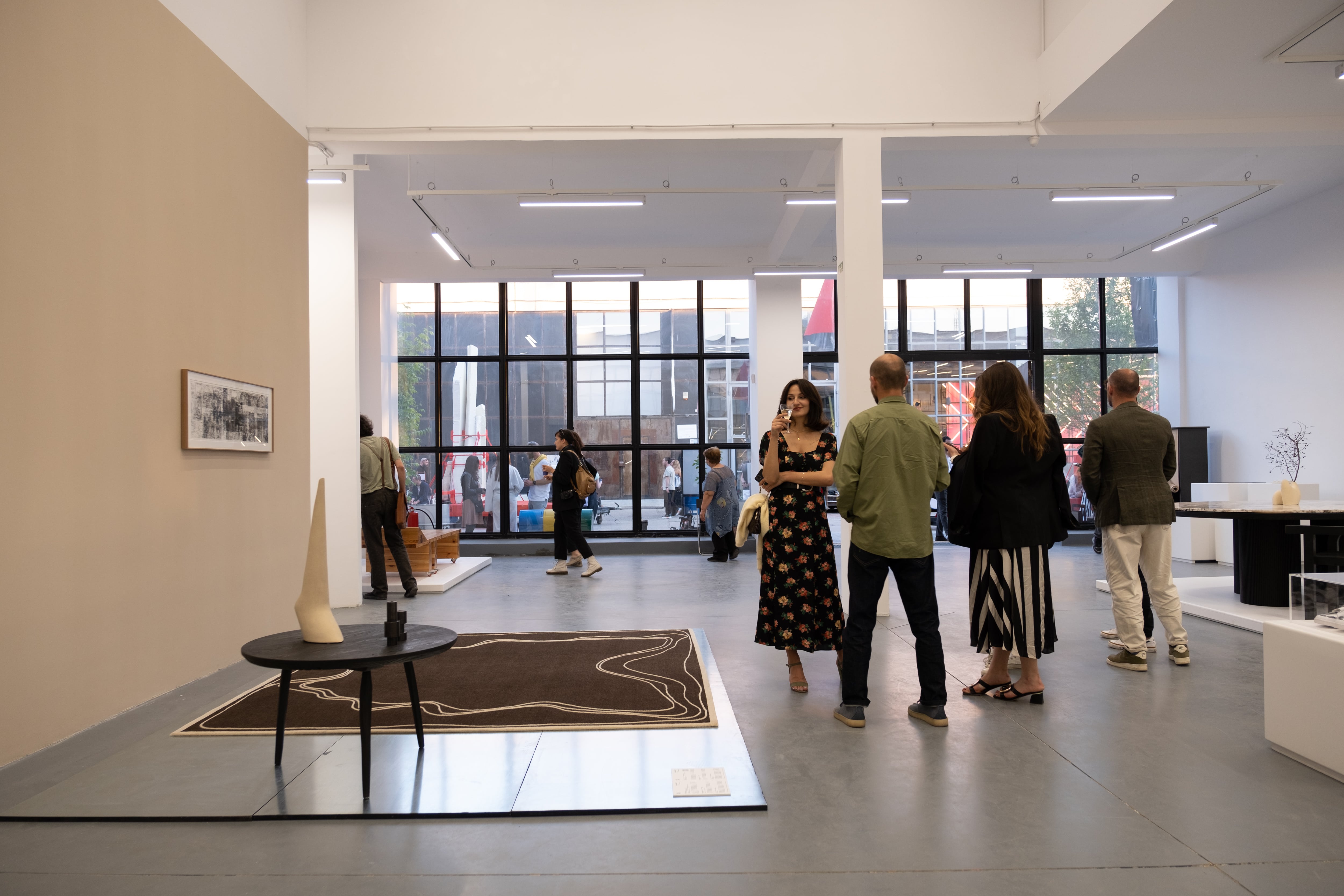 ZOOM IN: SUSTAINABLE DESIGN exhibition
, an OTOTO initiative, part of the SLOW FORWARD program. A MANIFESTO FOR A MINDFUL, SUSTAINABLE LIFESTYLE of the brand. The exhibition takes visitors to the substratum of the design process of everyday garments - such as T-shirts, jeans, sneakers or bags - challenging them to examine and appreciate them differently, starting from the principles of sustainable design and taking into account both what they mean for the planet and for those who wear them.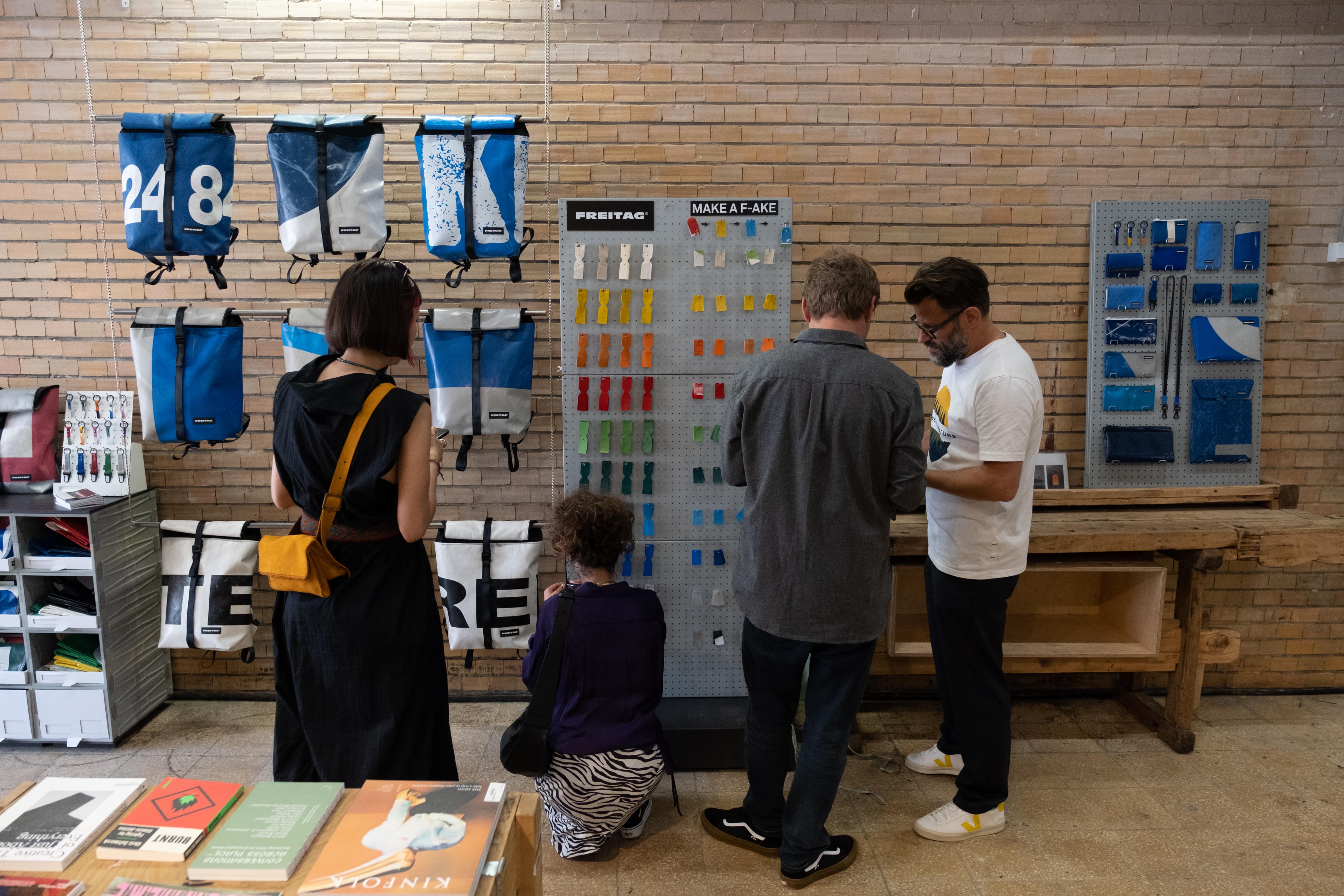 Câlția • Glăvan capsule collection
, in an exhibition concept made by Cristiana Raluca Drăghici. The exhibition presents the architectural rigor of Mihaela Glăvan's creations, which meets the fantastic universe from the works of the painter Ștefan Câlția. The capsule collection, consisting of shoes and accessories inspired by the realistic-magical universe of the artist Ștefan Câlția, can be visited at the ArtSafe Gallery within Combinatul Fondului Plastic.
Design Flags international exhibitions
. To encourage the dialogue between the Romanian and international design market, RDW hosts the exhibition "Smart Hungary", brought to Bucharest by the Liszt Institute - Hungarian Cultural Center Bucharest, which presents the latest contemporary Hungarian innovations, with the help of 24 products grouped in around seven daily themes (Smart City, Smart Home, Smart Mobility, Smart Leisure, Smart Sport, Smart Agriculture, Smart Healthcare). These include, for example: an EKG embedded in a smart T-shirt, personal yoga training software, an electric wheelchair with a headboard, an info-sidewalk system for people with locomotor disabilities and much more, all born in the hope of solving common global challenges. Also at Flags Design, the Czech Center brings Hermann & Coufal to # RDW10, a Czech design studio that will build an on-site installation based on upcycling and do-it-yourself methods.
The largest Romanian design concept store.
At Senat Gallery, there will be a socializing area & lounge, co-working and capsule shops, where you will find over 100 Romanian designers and artists, represented by names such as: Aşkia, Dizainăr, Molecule-F, room21, Patzaikin, Epretext and Art Editions. In this way, RDW encourages the increase of the consumption of Romanian design.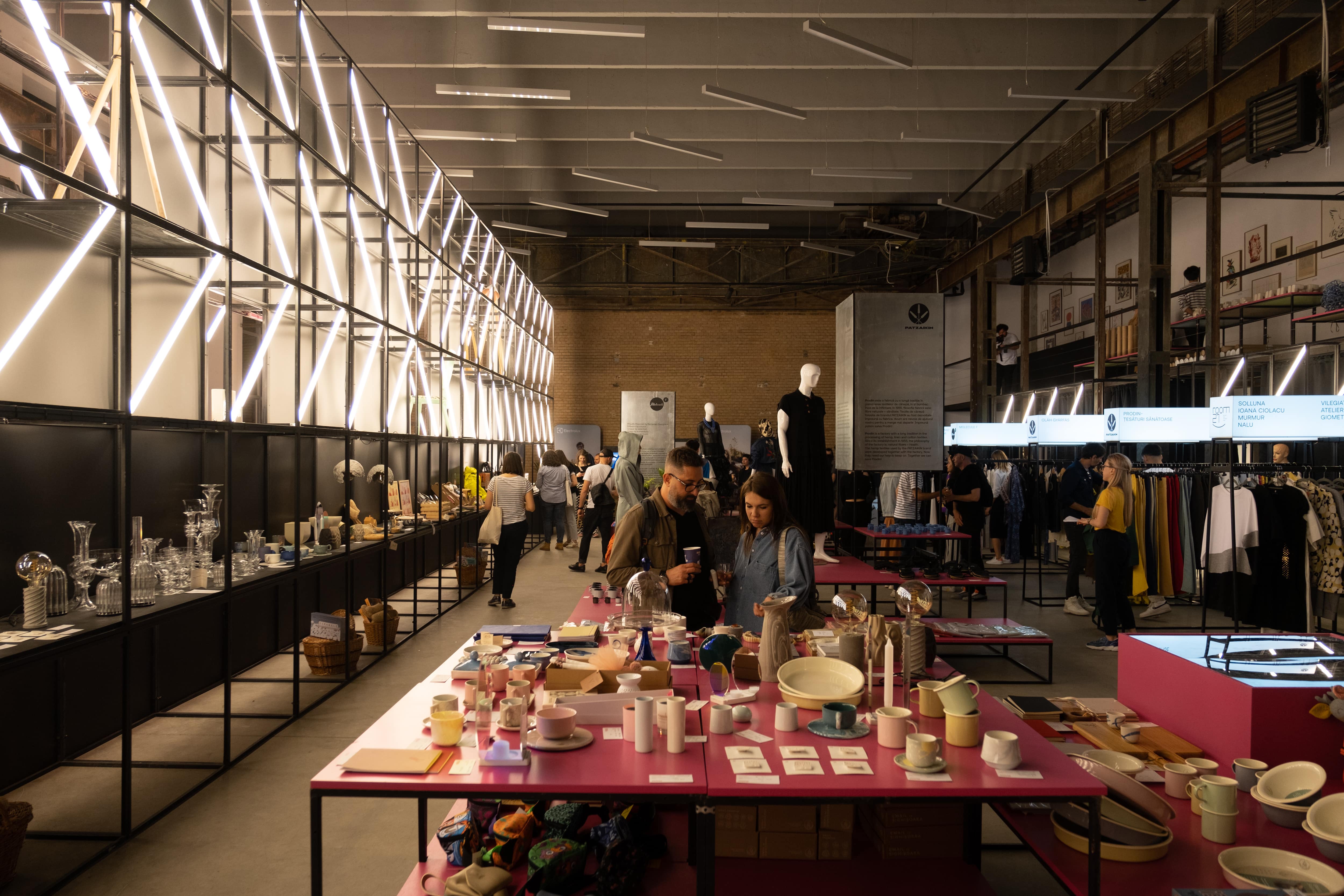 RDW Social. A daily program of activities, installations, music and events at the Combine
The outdoor space at the Plastic Fund Combine offers RDW 2022 visitors a daily program of activities, interactive installations, music and events, as well as a dedicated area with food & drinks, offered by Absolut, Smokăreală, Pastamobil, Satisfry and Friddi.
RDW Social
means green and shady squares, panoramic steps and relaxation areas, designed on the concept created by Baza.Deschidem Orașul, with the support of the festival partners, UniCredit Bank, Art Property Development and Art Property City.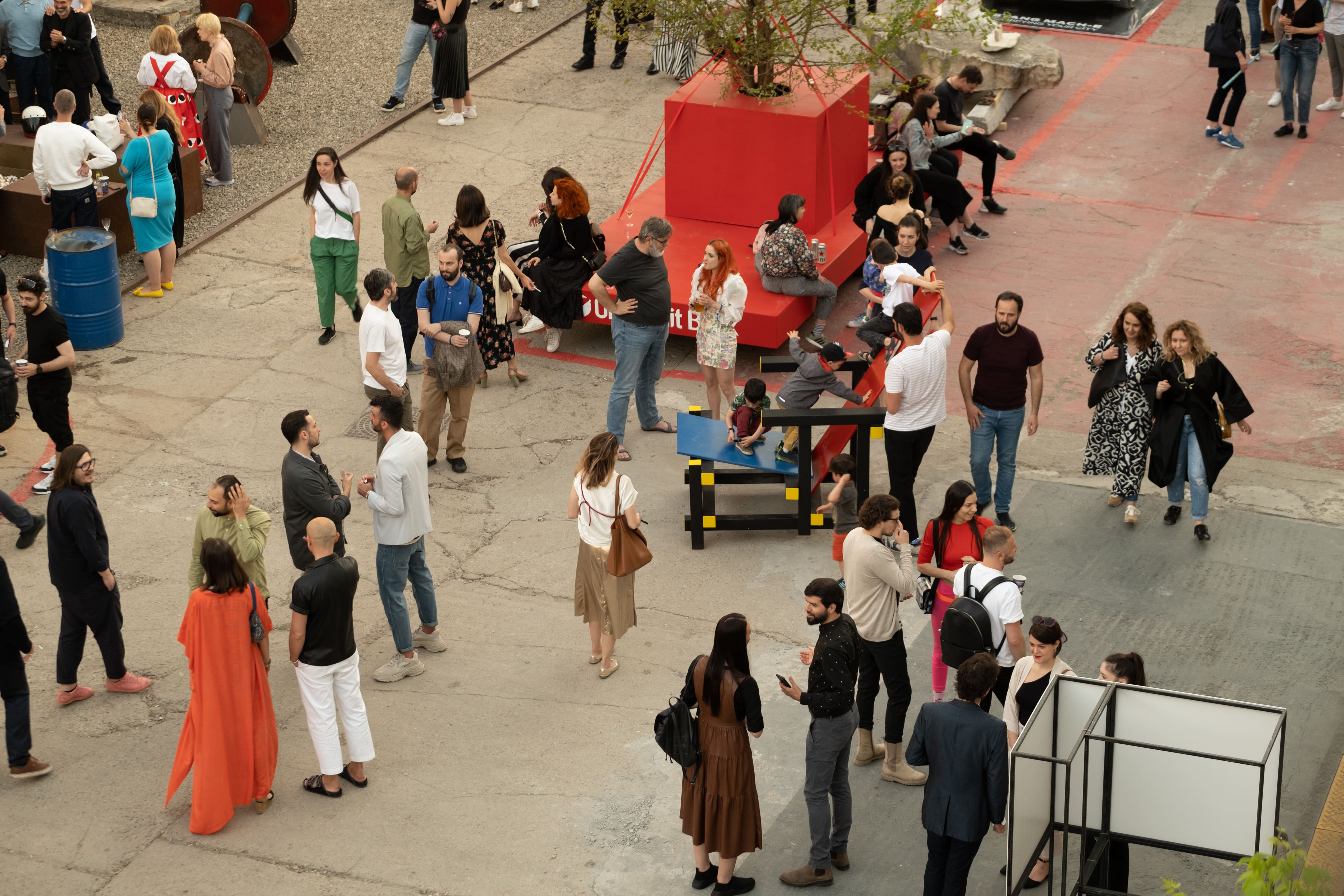 In addition, in the context of #RDW10 anniversary, UniCredit Bank presents RDW x Black Rhino Radio Pop-up Radio, which will give voice to the creative community gathered around the festival over time. Live broadcasts and daily shows will take place here, which will later turn into a special series of podcasts. Their hosts will be: Andrei Grosu (Local Design Circle), Liana Vasilescu (Elle Deco), Mihai Gurei (RDW board member since the first edition & founder of Intro Design), Mirela Bucovicean (Molecule-F), Ștefan Ghenciulescu (Zeppelin), Andrei Borțun and the RDW team.
Also, the evenings will be animated by the RDW Social program, proposed by Black Rhino Radio and by the over 25 invited DJs. There will also be interactive installations, made with the support of IQOS partners, Ford Romania, ASAP and H3, but also by Ana Kun x ONE.shirt x UnLoc, which will develop an outdoor installation as a manifesto for our diverse identities.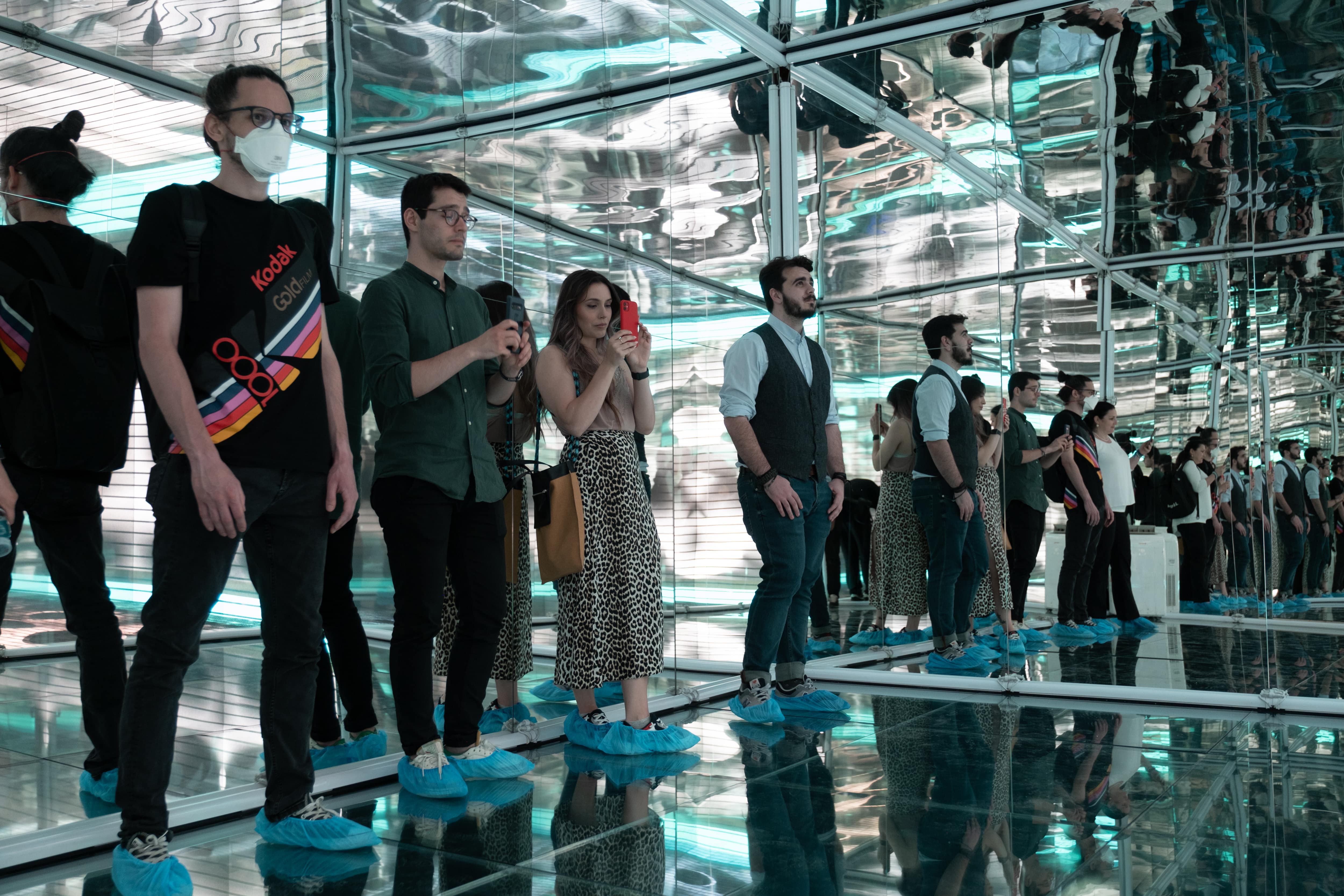 Another interactive installation to see at # RDW10 is Explorers of the Multiverse, made by the H3 art and technology studio, in partnership with IQOS. It proposes an immersive multisensory experience, through which visitors are invited to a process of self-knowledge, both from their own perspective and through the eyes of others.
Parking is provided by Lime for scooters and Urban Monkey for bicycles.
Ion I.C. Brătianu Settlements are temporarily reopened to the public for #RDW10
Between May 14th and 22nd, the Ion I.C. Brătianu Settlements are reopened to the general public, with the support of OAR Bucharest and the National Library of Romania and in partnership with ExpoArte. It becomes Design House, and the space is reconfigured daily to host another personal exhibition signed by a Romanian designer.
The designers who will exhibit at Ion I.C. Brătianu Settlements are, in order of appearance: Radu Abraham, Livia Fălcaru, AȘKIA, Ioana Ciolacu, Daniel & Andrew, Lucian Alexandru Arsene, Atelier Vast, Smaranda Almășan, Sebastian Pren and Radu Manelici.
The design exhibition, hosted by the former reading room of the ensemble, hosts a new designer every day, in an approach that borrows from the dynamism of local creative industries, presenting examples of graphic design, illustration, product design and fashion design. The public will be able to meet each of the mentioned designers in person, on the day dedicated to them.
The program also includes guided tours by ARCEN in the area near the ensemble, as well as the integration of I.C. Brătianu Settlements in the route of recreational activities within the festival.
Bucharest becomes the Capital of Romanian design
Another 65 satellite events are sweeping the Capital during # RDW10, as part of the Design GO program. Designers, art galleries, design and architecture studios, workshops, museums, showrooms and cafes in Bucharest organize their own activities within the festival.
Architecture's Night In
will also takes place withing #RDW10 program, on May 19, when no less than 17 architecture studios in Bucharest open their doors to the public.
The National Museum of the Romanian Peasant
enters this year the Romanian Design Week circuit, with the exhibition "Connected to nature (circular tradition)", curated by architect Teodor Frolu, a multidisciplinary art exhibition, which talks about the ways in which traditional cultural heritage can find a place in contemporary art.
Moreover, Combinatul Fondului Plastic will be part of the official Museum Night circuit, so RDW 2022 will be open to the general public and can be visited free of charge on May 14, in extended hours, until midnight.
The exhibitions at the Combinatul Fondului Plastic can be visited from Monday to Friday between 12:00 and 22:00, and on weekends between 10:00 and 22:00. Tickets for access to the festival cost 32 lei and can be purchased online from the Eventbook,
here
, or offline, from the Eventbook network here. Students have free access to RDW using the code
rdwstudents2022
in the ticket purchase form and based on the student card presented at the entrance to the exhibition.
The full program of the event can be accessed
here
. More details can be found on the Romanian Design Week channels: 
Facebook
,
Instagram
and on the
Facebook page of the event
.
.....
A projec
t: The Institute
Presented by:
UniCredit Bank
Partners:
IQOS, Art Property Development, Art Property City, Absolut, Urban Monkey, ASAP, Ford România, Lemon Interior Design, Almalux
Supported by:
Regina Maria, illy, Moxy Hotels, BestJobs, Heineken Silver, Jidvei, Electrolux
Cultural project financed by:
Ministerul Culturii
With the support of:
Primăria Municipiului București, Centrul Cultural Expo Arte, ARCUB, Institutul Cultural Român
Cultural partners:
Uniunea Artiștilor Plastici din România, Combinatul Fondului Plastic, OAR București, Biblioteca Națională a României, Monument For
Strategic media partners:
Rock FM, Radio Romania Cultural, Euromedia, B365.ro, Yooh
Media partners
: Aiciastat, Arhitext, Contemporary Lynx, Designist, Fashion Premium Magazine, Feeder, Fundația Art Encounters, G4 Media, Glamour, Igloo, Inspirationist, IQads, Modernism, Molecule F, Munteanu, Propagarta, Revista Arta, Revista Atelierul, Spot Media, The Woman, World Architecture Community, Zeppelin, Zile & Nopți
Alternative transport partner:
Lime
Monitoring partner:
MediaTrust
Creative team:
Radu Manelici + Pren
About The Institute
The Institute promotes the creative industries in Romania, aiming to contribute to the modernization of Romania. The Institute has been initiating and organizing events for over 20 years and has built a community that brings together entrepreneurs, professionals, and the public of creative industries in Romania. Through everything it does, it contributes to building a strong infrastructure for the development of creative entrepreneurship in the country, increases and diversifies the audience of workshops, designers, small businesses, agencies and manufactures, promotes entrepreneurs and creative professionals nationally and internationally. It is founder of Romanian Design Week, DIPLOMA Festival, Civil Society Gala, Internetics, Creative Quarter, combinat.ro and initiator of ASAP Romania.
About UniCredit Bank
UniCredit Bank is part of UniCredit, a simple and successful pan-European commercial bank with an integrated system of corporate and investment banking services, offering its client base a unique western, central, and eastern European network. The group is present in Romania through: UniCredit Bank, UniCredit Consumer Financing, UniCredit Leasing Corporation, UniCredit Insurance Broker, UniCredit Leasing Fleet Management and UniCredit Services.