1/2
This year Artskul makes all things possible. They invited ***** Romanian artists and researchers, both entertainers and lecturers, for a full week in which we shall design new life forms through sound, science and visual arts.
Sound Design, Sampling, violin, percussion, photography, serigraphy, illustration, turntablism, audio-video mash-up, astrophysics. With The Pixels, Matze, Rolf, Flora Pop, DJ Undoo, Piti, Sinboy, Mihnea Mihalache Fiastru, 'ia cu stele'. To create mixed media, basorelieph, hip-hop, an equestrian statue, tattoo, black and white photo, the biggest boeuf salad, one thing becomes another, the transformation is pure spectacle. During all these hot creations, Bast will give birth to a superhorse, to be revealed on this week. He will also show up at some point, in person, to show some skills.
Conferences and parties will be held from 16 to 24th of May, almost daily, check
artskul.ro
for full schedule.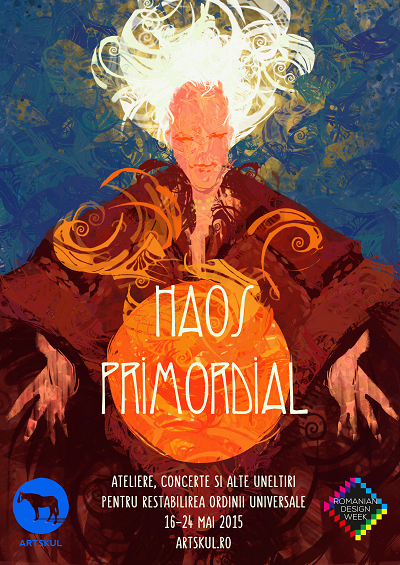 Paris Street, no. 16/ Louis Blanc Street, no. 21
16 – 24th of May, from 12pm to 2am
Artskul is a community of teachers and students that together explore DJing, astrophysics, radio, philosophy, VJing, sound design, writing, canto, turntablism, journalism, video documentary/experimental, audio sampling and so on. We invited on board authors, published writers, academics, pioneers, post punk versions of Robin Williams character in Dead Poets Society or more down to earth likes of Neil Armstrong. By heavy studying and practice, guided by your teacher, three months of your life you'll explore the new and meet cool people, you'll create by yourself or together with, there'll be no rest for the wicked.