1/5
Evolution of Roma crafts and craftsmen is an exhibition dedicated to the performance and artistry of the Roma artisans in self-improving their products by working with international designers. It's an exhibition that summarizes two years of intense work in creating no less then six different life-style collections and putting them in one place, the Mestehukar ButiQ store. The purpose of this cultural manifestation is to present the public the evolution of the craftsmen through products and photos. It is a path of understanding their valuable techniques and artistry, but also to really see the true impact of meeting and working with a designer on adapting old products to contemporary demands.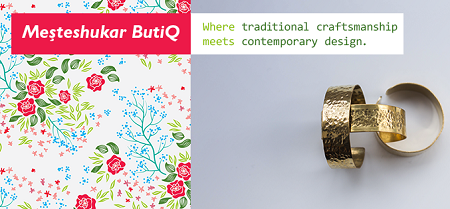 May 28 – June 5
Edgar Quinet Street, no. 7
Official opening
: May 28, 6pm
Visiting hours
: 
Monday to Saturday: 12pm to 7pm
Sunday:12pm to 5pm  
Meșteshukar ButiQ is a network of social economy enterprises and craftsmen aiming to re-valuate traditional Roma craftsmanship. Mesteshukar ButiQ provides premium lifestyle products with a story and design that stands out in any context, using a blend of centuries old techniques combined with contemporary design. Currently Mesteshukar ButiQ is working with two teams of international designers:
Nadja Zerunian and Peter Weisz under zerunianandweisz.com and Mattias Rask and Tor Palm under Glimpt Studio.