1/4
The event will take place on Saturday (28th of May) on the terrace of Piata Amzei, starting 17:00 hours, until 23:00 hours. Besides the guests of Romanian Design Week, all the other guests will be hand-picked by the Nuit Sociale crew. Music will be performed by Life on Planets (USA) (live & dj-set), Oktopus and Matei Chebeleu.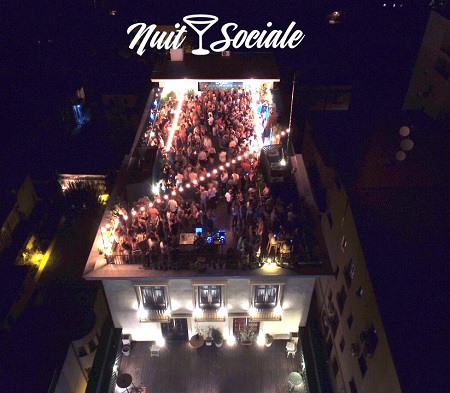 Piata Amzei street, no. 13
May 28 // from 3pm to 11pm
Private social gatherings for cool people, hosted only in outstanding / unconventional locations.
People gather at Nuit Sociale in order to connect with their friends, to have fun & dance and also to taste some culinary surprises (signed by famous Chefs, like Chef Foa or Chef Papu, for instance).
Until now, music was played by restaurants/clubs owners such as Calin Mailat (Casa di David), Daniel Draghici (Piscina Floreasca), by event promoters/partymakers, like Oktopus (Tastemakers), or by famous architects, such as Christian Corvin.