1/4
Uanderful is part of Romanian Design Week 2016.
The Uanderful story begins long before the pencil in the architect's hand ever drew the very first line on sketches. Born from within the heart, fueled with care, energy and passion, leveraged by dedication and craftsmanship, benchmarking premium standards.
Uanderful is a pledge for true values of quality time, sensorial indulgence through eclectic mix of food, world-class cocktails and collection wines from all continents, impecable serving, food pairing and table sharing with friends, closeness, timeless values making time stand still and crushing the ever fast-forward rithm.
With a unique design and careful attention for details, from color fusion to the alchemist's tubes on the hallway, everything is put together in a geometrical comforting combination of shapes and mood, dim lights that know how to get playful, wavy sounds and music instruments and chillax sitting areas.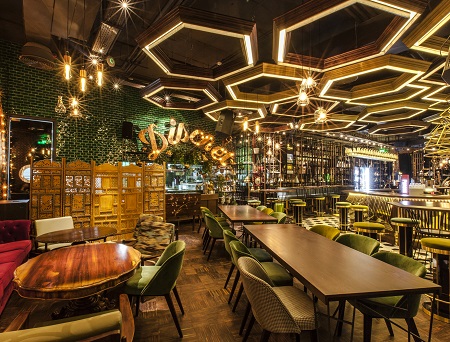 Calea Floreasca, no. 240
Open:
12:00-15:30 and 18:00-02:00