1/4
The event represents a follow-up to the first successful edition of "Please do not sit here", showcasing a selection of Romanian designed chairs at the impressive Cărturești Carusel. The chairs are not to be used, only to be admired, removing them from the usual functional context and presenting them as objects of design and desire, reminiscent of their initial, early status.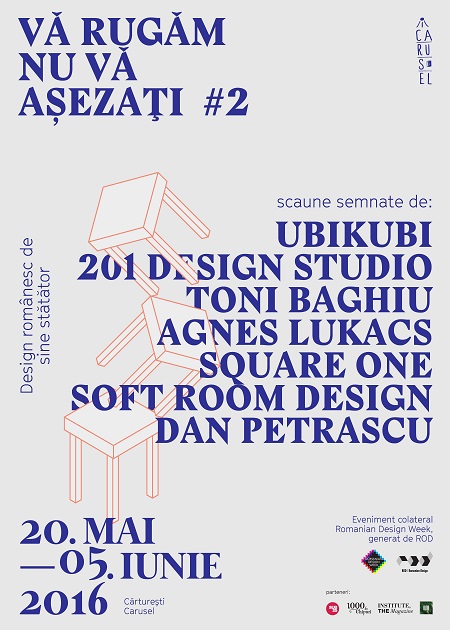 Lipscani Street, no. 55 (Cărturești Carusel)
21st of May - 5th of June
Monday – Wednesday 10 am - 10 pm
Thursday – Sunday 10 am - 12 am
Rod is the Cărturești project with a mission to promote, exhibit and sell Romanian design, bringing local creators closer to an ever emergent public. Ranging from jewelry to clothing, furniture, toys, stationery, ceramics or decorative objects, ROD brings a much needed alternative to a mass produced scene. ROD Cărturești takes pride in various in-house artistic collaborations, producing sustainable product lines with the creative input brought by emerging artists. At ROD you will find fresh ideas, functional designs and unique stories.