1/5
Stadio
invites its clients to color on a panel positioned in the Atrium, each one having the opportunity to design its own segment. Joining all segments from the panel would lead to a drawing-message suggesting the power of united people.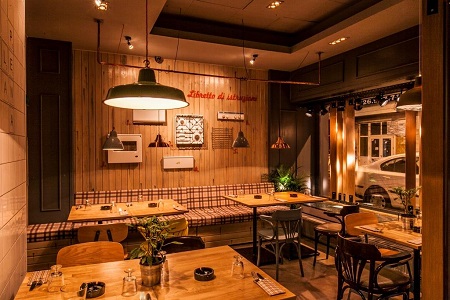 Ion Campineanu Street, no. 11
May 21 – 28
Monday: 12pm to 12am
Tuesday to Sunday: 10am to 12am 
Stadio is designed as a smart-casual restaurant, with an Italian style simple menu, but inspired out of Romanians preferences. The London related relaxed design, grabs attention through elements brought out from an 1960s industrial kitchen.