1/4
At the end of May, Ubikubi will launch the new collection of furniture, lamps and home accessories. The party inside of Romanian Design Week will be hosted by Casa Universitarilor's terrace. This green oasis from the center of Bucharest will become a playground and a discovering place, where the guests will meet the new objects created by the collaborator designers Dragoș Motica, Ruxandra Sacalis, 201 Design Studio, Anca Fetcu Lupu, Eliza Yokina and Alexandru Ioniță.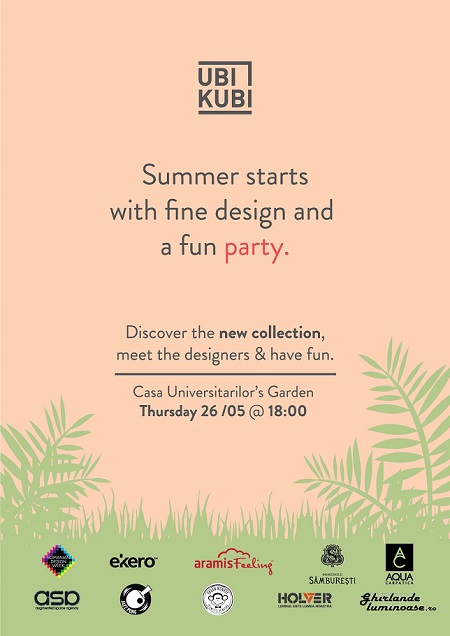 Str. Dionisie Lupu, nr. 46
26th of May; 6 pm - 11 pm
Founded in 2014, Ubikubi developed into a validated brand on the international product design market. The "/" lamp and the Marco chair series were the early promoters of the trademark. Its reputation was powered by a plain yet effervescent manifest: object design linked to the trends, tested, materialized and commercially validated beyond the volatile exhibition concepts. All Ubikubi objects are drawn and tested in house, using sustainable materials and its own technology.