1/4
 When South meets North is the second edition of the interior design lab which brings together the Romanian and Scandinavian creativity. The work of Romanian designers shall be integrated in instances of Nordic interior design and shall blend with iconic Danish products. The experiment shall be curated by Andreea Muresan, interior designer. The exhibition is organized in the Design&After Showroom, located in Bucharest in 50-54 Mihai Eminescu Street and shall be opened for the public between May 19 and 27, 2018.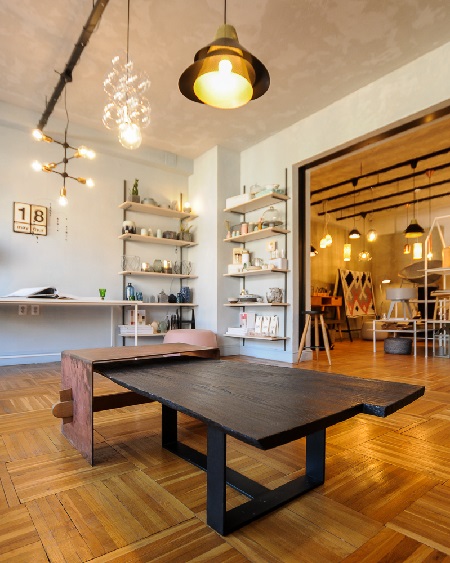 SAVE THE DATE!
• 19 – 26 May, 12 PM – 8 PM // 27 May, 11 AM – 4 PM
• 50 – 54 Mihai Eminescu Street, ground floor
Design&After is the interior design shop which brings the beauty and functionality of the Scandinavian style: furniture, lighting, textiles and decorations which turn any house into a home.
The wide range of authentic Scandinavian brands, whose portfolios include iconic products, is completed by the work of Romanian designers – objects with a contemporary and minimalistic design which can be easily integrated in the Nordic interior design style.
The collections are available online, on www.designandafter.ro, and in the showroom located in Bucharest, Mihai Eminescu Street no. 50-54, close to Piața Romană. The showroom is open from Monday to Friday between 10:00 and 19:00 and on Saturday, from 11:00 to 16:00.