1/5
Little Yard Sale 2017 was a success and it was decided to expand it to several courtyards in the neighborhood, respectively the including in the event of the small local businesses. The Bazaar has two components: (1) Garage Sale in the courtyard where everyone is invited to arrange a space for donating, exchanging, or selling old or new objects, without limits, without restrictions, without participation fee (2) local businesses (bistros, tea houses, workshops, showrooms) promoting their products / services in the community. It is an opportunity to promote the community values, to engage in social life and to establish relationships with potential customers in the vicinity. In addition, there will be jazz concerts and DJ sets, vinyl fair, retro car & bicycle parade, painting workshops and yoga in the park.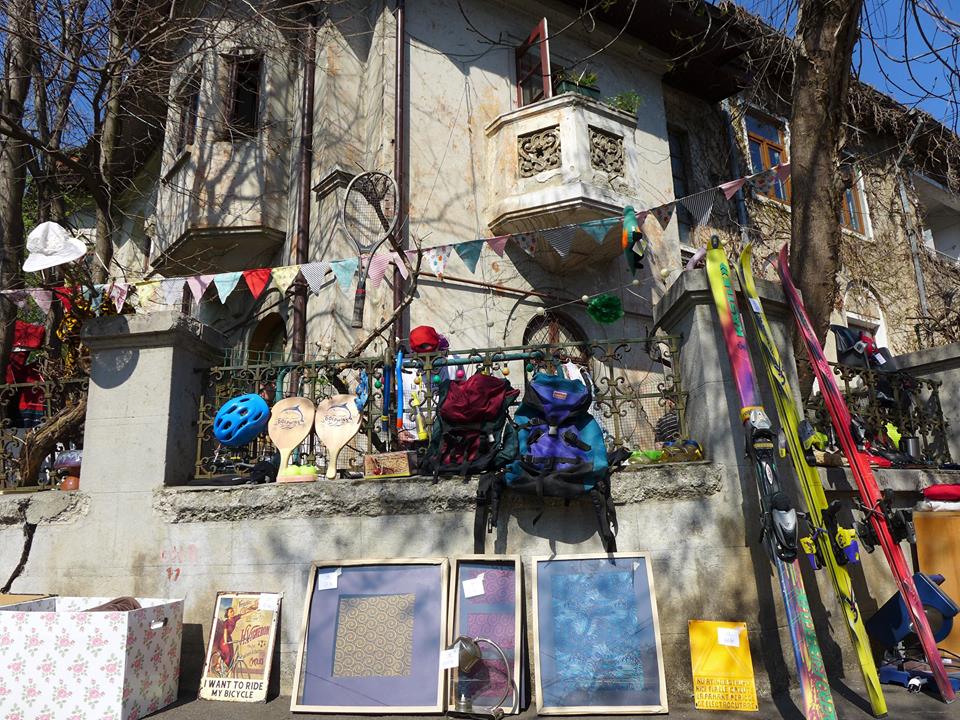 SAVE THE DATE!
• 19 May // 11 AM – 6 PM
• Cotroceni area
Incotroceni
started as a community initiative group, formed of several neighbours, and the association was born a year later. At present, more than 400 people are in the database. The purpose of Incotroceni is to develop, promote and support the community in the Cotroceni neighborhood and its identity, taking into account the following main directions of action: (i) socio-cultural and (ii) architecture, urbanism and infrastructure. The challenge is to take action to meet the needs of the community for a better knowledge of Cotroceni resources, to strengthen the sense of belonging to the community, the active and creative involvement of the inhabitants, the preservation and valorisation of the cultural and architectural heritage and at the same time knowing and solving the problems faced by the community. Incotroceni believes in the values of social involvement, respect, diversity and volunteering.