1/3
The Simbio attic will be dedicated to exploring the five senses: sight, taste, smell, hearing and tactile. Design, perfumes & spices, textures & fabrics, taste & flavours talk about symbiosis and delight, wellbeing and relaxation in a friendly, nature-loving place. Everything comes together inside a redesigned a hundred year old architectural jewel, in the heart of the city.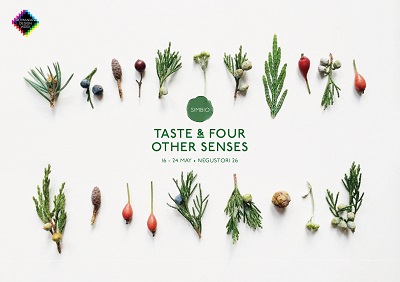 Negustori Street, no. 26
Exhibition with sale: 16th to 24th of May, from 10am to 10pm, except for Sunday, when closing hours will be extended into the evening. 

During the first weekend Simbio will organise some special events. 

Saturday, 16th of May:
3pm - 4pm: food tasting
7pm - 8pm: wine tasting
9pm - 10pm: performance

Sunday, 17th of May:
2pm - 3pm: food tasting
11pm - 12pm: tea tasting

Simbio is an urban gastro-bar, a generous space designed in a 20th century built house, a symbiosis between functional and aesthetic. The ground-floor, a non-smoking area, includes the skylight room, the blue room, the pink room – L.B. (inspired by Louise Bourgeois) , as well as the green room with an open kicthen. The basement bar, a smoking area, has a capacity of 40 seats. Simbio's guests will soon discover the garden and the attic, that will host big and small events, in a firendly and relaxed environment.