ATELIERUL DE GRAFICĂ & EPHEMAIR ASSOCIATION // ROAR: POLITICAL POSTER SHOW (www.catalingeorgescu.com)
ATELIERUL DE GRAFICĂ & EPHEMAIR ASSOCIATION // ROAR: POLITICAL POSTER SHOW (www.catalingeorgescu.com)
ATELIERUL DE GRAFICĂ & EPHEMAIR ASSOCIATION // ROAR: POLITICAL POSTER SHOW (www.catalingeorgescu.com)
ATELIERUL DE GRAFICĂ & EPHEMAIR ASSOCIATION // ROAR: POLITICAL POSTER SHOW
1/4
Bewildered by the current socio-political climate of Romania, several citizens came up with a series of posters meant to awaken society from its slumber. They are putting forward emphatic messages, using the tools that they know best: paintbrushes, markers, pens, sprays et al.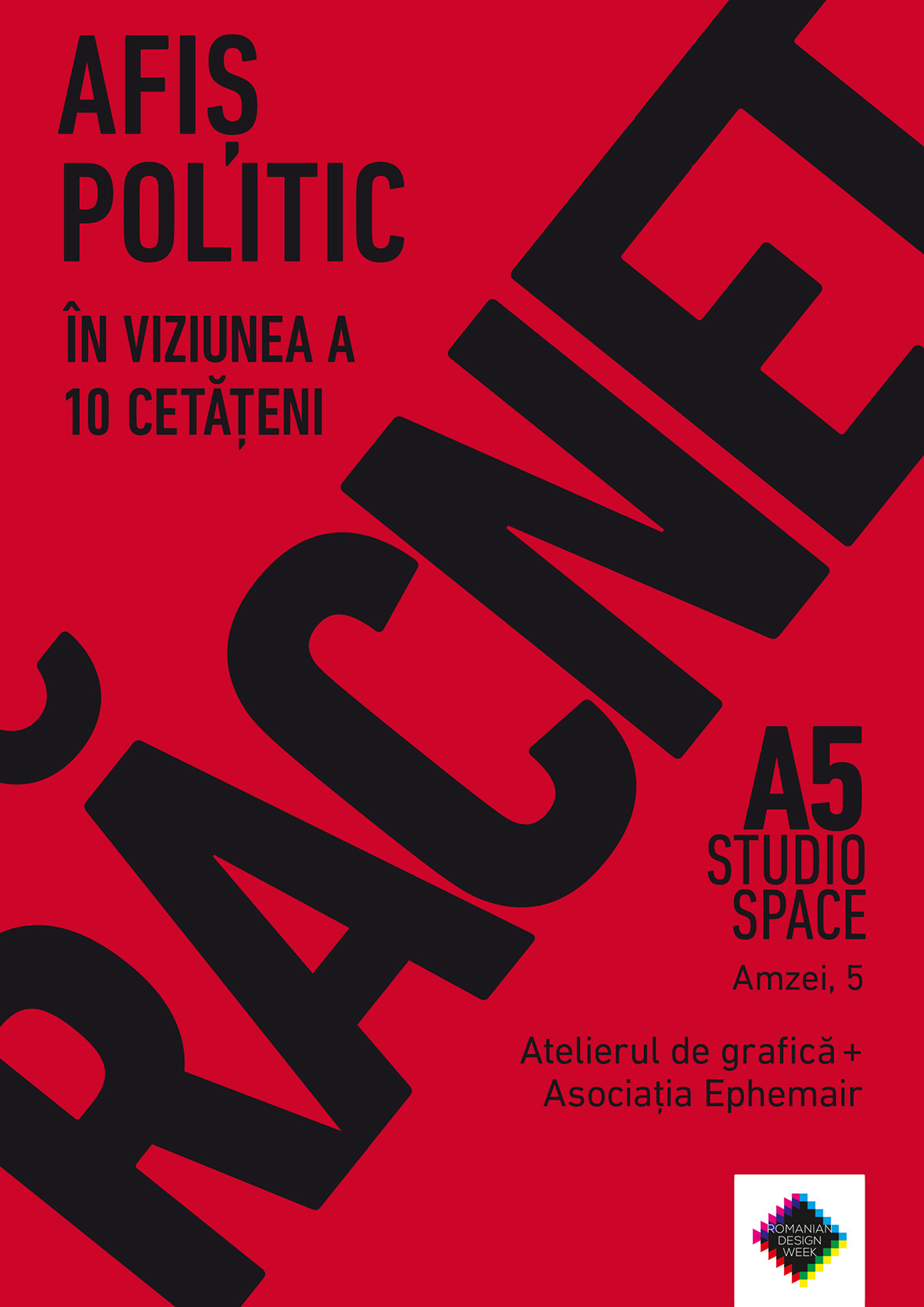 SAVE THE DATE!
• 19 – 27 May
• 5 Amzei Square
Atelierul de grafică, Bucharest in collaboration with Art on Display
Atelierul de Grafică: Design studio specialized in book, event and exhibition design. Born in 2005. Some works can be found here. 
www.graphicfront.ro/design-at/d-graphic-design
ART on DISPLAY it's not just an exposure way, but an intervention programme over shop windows around the city, that is not invasive in the public space, but aims to create a direct dialogue with all categories of public.
The interventions ART on DISPLAY inspired programmes such as Kube Musette's space or "Window art" over at Simeza Gallery. The distinctive approach of ART on DISPLAY's interventions remains the specific site and the social component of the message. More images here.
www.facebook.com/pg/art0ndisplay/photos/?tab=albums