1/4
Unfinished is a unique visual arts festival in Eastern Europe that will feature groundbreaking projects produced in the past few years – from multimedia journalism, installation, experimental film, to virtual reality, computational and digital art. The Unfinished Bucharest Festival of Visual Arts continues to present the World Press Photo 2016 exhibition as one of its main pillars.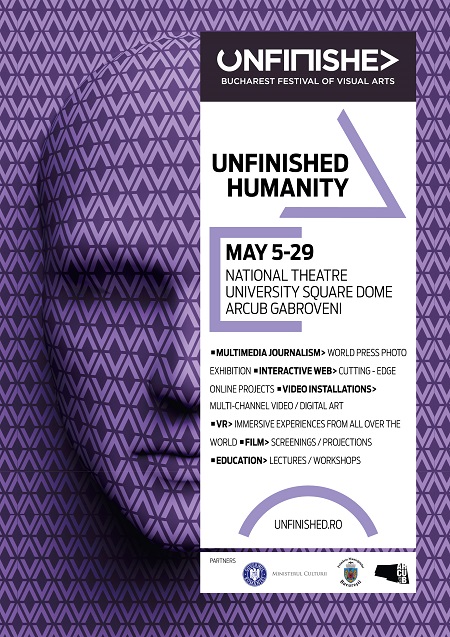 ARCUB: 84 - 89 Lipscani Street
Piața Universității
Teatrul National Bucuresti: 2 Nicolae Bălcescu Blvd.
21st of May - 29th of May
EIDOS Foundation is a non-governmental organization committed to supporting contemporary art in Romania as well exposing the Romanian audience and artists to international modern art.