1/5
Shapes and shades define us, everyday. I am in a good shape, i'm wearing light blue and a shade of nostalgia. Tomorrow I expect an extra shade of happiness. Can you think of a better material than paper to explore our different, surprising, infinite shapes and shades? Join Antalis' event for an inspirational journey through graphic design, packaging, print, fashion and product design, having as guides Theo Pîslaru (Collé•Collage), Anca Ciuciulin (Grafemeride) and Christophe Balaresque (Arjowiggins Creative Paper).
Collé•Collage is a visual storytelling and paper modulating project by Theo Pislaru, comprising the vibe of self-expression and the magic of self-understanding. Grafemeride means intricate and smart handmade calligraphy on… anything. Arjowiggings's voice, Christophe, is an international public speaker and a business facilitator (also, worth mentioning, a martial arts aficionado), who connects with simplicity and coherence the two worlds: corporate and creative.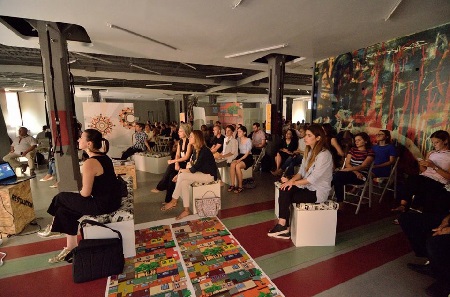 SAVE THE DATE!
• 22nd of May
6.30 PM – 9 PM
• 160 Splaiul Unirii, Bucharest (NOD/MATER building)
Antalis
is the European leader in paper distribution for traditional and digital printing; They provide intelligent packaging solutions and materials used as support in communication, advertising, banners and display. Antalis also covers, at international level, a wide range of related products and services - from consulting to logistics solutions. Their motto: Just ask Antalis.