1/3
We open the doors to our office/studio and invite you in for a talk, a hot coffee and/or a cold beer, so that we get to know each other and share some ideas. And we have a friendly and loud dog.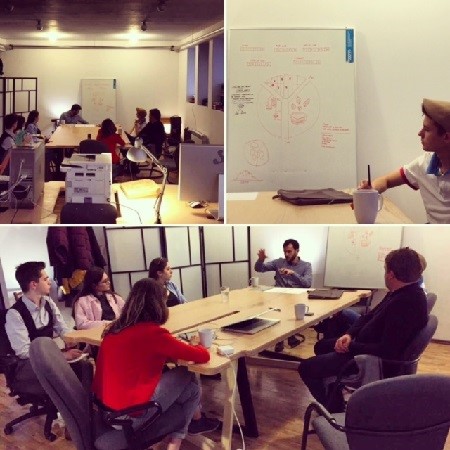 SAVE THE DATE!
• 19 May // 11 AM – 4 PM
• 48A Berzei Street
BAZA. Deschidem orasul
is an urban initiative set to improve Bucharest's public space and urban culture. We're two architects, two urban planners, a film producer, an art historian and a lawyer, each of us trained and experienced in cultural and educational projects. Our goal is creating a collaborative professional network, that would shape and form itself and the city. Since we started in 2016, we've been developing three main themes: Little Improvements - that come up with concrete solutions to rehabilitating public spaces and reintegrating abandoned historical buildings, the Urban Scenarios for Bucharest workshop series, where students and hischool kids research and activate the city, and the Urban Experience radio shows and podcasts, broadcasted on Radio Seven, that promote young professionals setting their mark on Bucharest. For detailed descriptions, images and podcasts, visit our website, 
FB page
Instagram


The event is part of Weekend in the Creative Quarter.