1/4
The project wants to open the space around Casa Poporului towards citizens and contains details about the historical context of the area, an analysis of the current situation, examples of public spaces of other western parliaments and proposals for how such a space should look.
The exhibition is made up of 10 pannels 90x150 cm with project excerpts. Our goal is the organisation of an international urbanism and landscaping competition for the 50 hectars of land involved.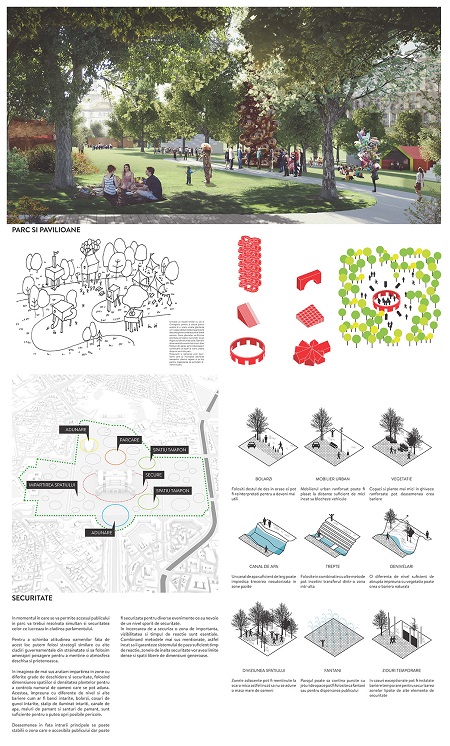 SAVE THE DATE!
• 19 – 27 May // Monday – Thursday, Sunday: 12 PM – 1 AM // Friday: 12 PM – 2 AM // Saturday: 12 PM – 2 AM
• 4 Ion Brezoianu Street
Hatch Collective is an internationally based multidisciplinary group of designers, architects and landscape architects focused on urban interventions art and performance tackling social issues.
The group is based in Bucharest Copenhagen and London, with Studio Act http://www.studio-act.com/ based in Bucharest, and a few working as architects in Copenhagen and London.
Together and separately, they made different installations as part of street art events, virtual interactive work. Some of the members individual work was exhibited in Romania and Copenhagen.
The event is part of Weekend in the Creative Quarter.