BLACK BUTTON BOOKS // BLACK BUTTON BOOKS: UNBUTTONED
BLACK BUTTON BOOKS // BLACK BUTTON BOOKS: UNBUTTONED (www.catalingeorgescu.com)
BLACK BUTTON BOOKS // BLACK BUTTON BOOKS: UNBUTTONED (www.catalingeorgescu.com)
BLACK BUTTON BOOKS // BLACK BUTTON BOOKS: UNBUTTONED
BLACK BUTTON BOOKS // BLACK BUTTON BOOKS: UNBUTTONED
1/5
UNBUTTONED frames the destructuring of
Black Button
editorial concept following the journey of a book from its author, its subject, the correspondence, translation, editing, design/layout for the interior and for the cove, prepress and printing to the physical object. Using a mix of print and multimedia, the visitors will be able to follow the closely mapped route from concept to reading.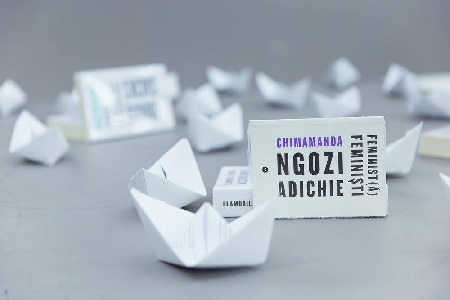 SAVE THE DATE!
• 19th – 27th of May, 12 PM – 8 PM
• The National Museum of Contemporary Art 
(Izvor St. 2-4, E4 Wing, Bucharest
Entrance from Calea 13 Septembrie)
Daring enough to give a different perspective on the world, bold enough to keep its sense of wonder,
Black Button Books
plans to bring information, inspiration and to awaken the curiosity of the Romanian reader. Bold ideas, edgy issues, pragmatic views and accurate argumentation is what Black Button Books brings to what we hope will soon become an engaged and aware readers community, both online and offline. Bringing an urban feel to our readers, sharp, intriguing, creative, educated, enough to make them take a minute and consider change.
Our Mission:
To tell stories that generate dialogue and give perspective, to solidify curiosity, to build the need to learn, to engage our readers in debates, to connect with our readers and authors and to constantly enlarge the web of ideas that can lead to changing attitudes, beliefs, lives, the world. We strongly believe in making great ideas accessible for everyone willing to go deeper, to absorb and find out more about the world, from business to science, design, politics and fiction.