INSTITUTUL BALASSI - INSTITUTUL MAGHIAR DIN BUCURESTI // HUNGARIAN GRAPHIC DESIGN // Mathe Csaba
INSTITUTUL BALASSI - INSTITUTUL MAGHIAR DIN BUCURESTI // HUNGARIAN GRAPHIC DESIGN // Mathe Csaba
INSTITUTUL BALASSI - INSTITUTUL MAGHIAR DIN BUCURESTI // HUNGARIAN GRAPHIC DESIGN // Mathe Csaba
INSTITUTUL BALASSI - INSTITUTUL MAGHIAR DIN BUCURESTI // HUNGARIAN GRAPHIC DESIGN // Mathe Csaba
1/4
The exhibition called Hungarian Graphic Design presents the works of 11 young artists, who obtained their master's degree in the Design Department at the Media Institute of the Moholy-Nagy University of Art in Budapest, promotion of 2017.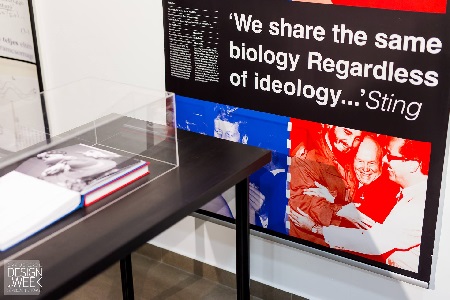 SAVE THE DATE!
• 19 – 27 May // Artist talk: 24 May, 5PM // Monday - Friday, 10AM - 8PM // Saturday - Sunday, 12PM - 6 PM
• University of Architecture and Urbanism " Ion Mincu": 18-20 Academiei Street
The Balassi Institute - Hungarian Institute in Bucharest
is a diplomatic cultural institution of Hungary that promotes contemporary Hungarian art in Romania.
FB Page
Instagram