1/3
World Press Photos exists to inspire a better understanding of the world and contribute to the free flow of information in the world, in order to provide a quality standard for international photojournalism.
WPP started in 1955, when 42 photographers from 11 countries submitted just over 300 photos for judging. The 2015 Contest drew entries from around the world: 97,912 images were submitted by 5,692 press photographers, photojournalists, and documentary photographers from 131 countries. The prize-winning pictures are presented in an exhibition visiting more than 100 cities in over 45 countries. The first 2015 World Press Photo exhibition will open in Amsterdam in April 2015.
The exhibition is brought to Romania by the independent Eidos Foundation.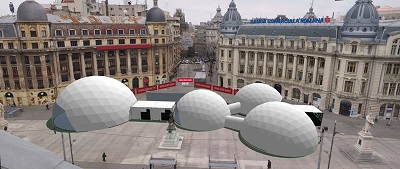 University Square 
16th to 24th of May
Monday to Thursday, from 11am to 9am
Friday, from 11am to 10pm
Saturday and Sunday, from 10am to 10pm
Eidos Foundation exists to ignite the potential of Romanian creative communities, by trigger out a more fresh artistic expression, in order to inspire and enhace the quality of contemporary Romanian modern art because they believe this is the way to a meaningful development of the Romanian society.