1/5
Petrecere de cartier (District Party) by Dizainăr & Ioana Ciolacu it's a circuit event which will bring together arts, designers and community on the evening of May 19, 2018. Don't miss it!
The unforgettable neighborhood party was not invented by them, but they want to revive it. And because they gather everyday in the Creative Quarter, they could not find a better place than the corner between Berthelot and Puțul cu Plopi street, a nucleus already famous for all those looking for Romanian design, whether it is product design (Dizainăr) or fashion design (Ioana Ciolacu).
Circuit-event:
@Dizainăr concept-store & garden
@Ioana Ciolacu showroom & garden
May 19, from 4 pm to 10 pm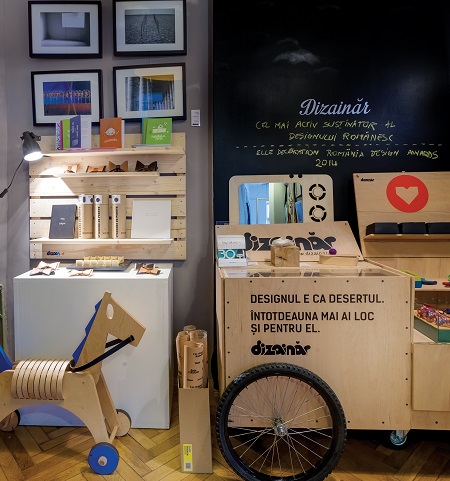 SAVE THE DATE!
• 26 May // 4 PM – 10 PM
• Dizainăr concept-store & garden: 17 Puțul cu Plopi Street & Ioana Ciolacu showroom & garden: 35 H.M. Berthelot Street
Dizainăr is the Romanian designers shop that was founded in 2012 and aims to build a vibrant local product and concept market, able to compete at international standards. Dizainar offers a wide range of design products and services, becoming a hub, a platform that connects the creator, manufacturer, and end user. In the Dizainăr shop and on www.dizainar.ro you will find a selection of over 400 small series products of Romanian designers, some of them internationally awarded.
Ioana Ciolacu is a contemporary womenswear label, founded by the Romanian designer with the same name. With an MA in Fashion Design and Technology from the prestigious London College of Fashion, University of the Arts London, and with design experience from one of the best international brands - Stella McCartney, Ioana has developed strong understanding of creating high quality clothes and unique designs. Ioana takes inspiration from architecture and nature, with a focus on shape, craftsmanship and sustainability.
The event is part of Weekend in the Creative Quarter.