1/3
Even if your left eye is 1mm bigger than the right one, it did not stop you from enjoying the beauty of the landscape of your last vacation. The same happens with design objects. Not all are identical, not all of them are as big or as colorful and because of these imperfections, we do not normally showcase them. Now, for the Romanian Design Yard Sale, we have decided to give them a chance and see if these small imperfections are so important. And if the uniqueness of the objects does not convince you to fall in love with them, then maybe the sale price will help you adopt a Romanian design object that feels alone among its super-perfect brothers.
Romanian Design Yard Sale is an event presented by Dizainăr concept-store and Ubikubi.
May 20, from 12 pm to 8 pm
@Dizainăr concept-store & garden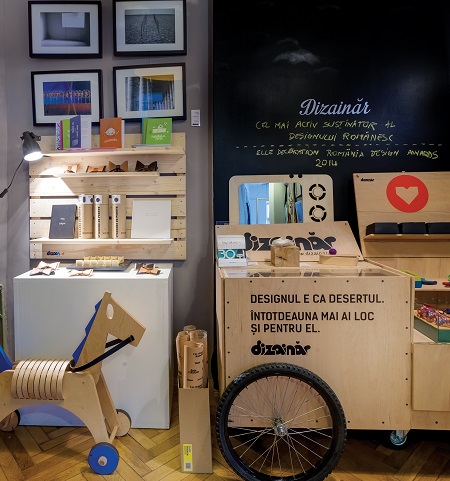 SAVE THE DATE!
• 20 May // 12 PM – 8 PM
• 17 Puțul cu plopi Street
Started in 2012, Dizainăr is the Romanian design shop that aims to build a vibrant local product and concept market, able to compete at international standards. Dizainăr offers a wide range of design products and services, becoming a hub, a platform that connects the creator, manufacturer, and end user. In the Dizainăr shop and on Dizainar.ro you will find a selection of over 400 small series products of over 100 Romanian designers, some of them internationally awarded.
In 2014, Robert Savu and Dragoș Motica founded Ubikubi, driven by the firm belief that Romanian design can be an important reference for authentic, high-quality design. Since day one, Ubikubi aims to create impeccably executed objects that gradually shape a clear identity for Romanian design. Smart design, natural materials and sustainability care are part of the brand's DNA. Collaborating with the finest Romanian designers and using mainly local materials, Ubikubi develops a wonderfully diverse collection of products.
The event is part of Weekend in the Creative Quarter.