1/3
During the 9 days of Romanian Design Week, both people of Bucharest and those passing through are invited to celebrate 3 years of Mesteshukar ButiQ in Edgar Quinet.
These 3 years mean a lot:
They are the hundreds of objects created by Roma craftsmen together with product designers, both Romanian and from aboard. The collections, developed in Romania and exhibited across Europe, from Vienna to Madrid and from Stockholm to Lisbon.
They are the interaction between craftsmen and the general public, in a space designed specially to bring value to the traditional techniques and the resulted objects.
They mean the base for what is to come, what will become the Mesteshukar ButiQ Space. A place that will come to life, dedicated to the interaction of creative people. Either craftsmen, designers or lovers of beauty and utility.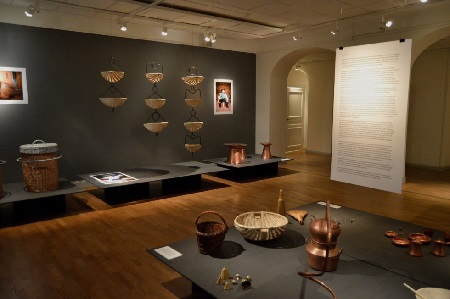 SAVE THE DATE!
• 19 – 27 May // Monday – Friday: 12 PM – 7 PM // Saturday – Sunday: 12 PM – 5 PM
• 7 Edgar Quinet Street
Mesteshukar ButiQ (MBQ) is a network of social economy enterprises and craftsmen working on revaluing traditional Roma craftsmanship.
MBQ provides premium lifestyle products with a story and design that stands out in any context, using a blend of centuries old techniques combined with contemporary design.
Their product line is comprised of jewelry, clothes and home-decor objects. Every object sold generates direct income for Roma craftsmen.