1/3
MobilaDalin Showroom will participate for the first time at Romanian Design Week, being part of the Creative Quarter.
On the 19th of May, starting 3:00 PM, KITRA will be present at the showroom and will customize one of the most popular sofas made by MobilaDalin - FLOW. Along with him, those who will be present will also be able to use their creativity by drawing on the pillows provided by MobilaDalin. Each participant will go home with the pillow drawn by him.
The event will take place on the roof of the showroom and will also have the SilentDisco layer on. All those present will receive a pair of headsets in order to enjoy the 3 channels of music.
The sofa customized by KITRA will be exhibited in the MobilaDalin showroom within Romanian Design Week. Subsequently, it will be auctioned, and the income will be donated.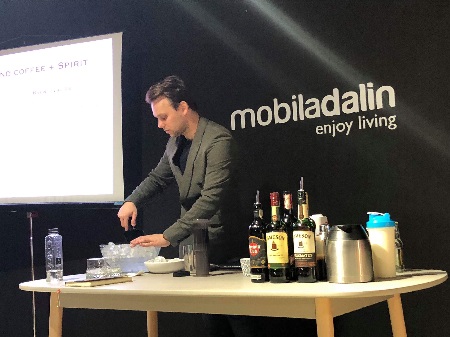 SAVE THE DATE!
• 19 May, 3 PM – 10 PM // The showroom will be open for the entire period of Romanian Design Week (19th-27th of May), from 12:00 to 20:00, where the FLOW sofa, customized by KITRA, will be exposed.
• 40 – 42 Ion Brezoianu Street
MobilaDalin is a Romanian company based in Reghin, Mures County. The upholstered furniture company has been active on the Romanian market since 1992 and is ranked fourth among the top manufacturers of upholstered furniture on a national level.
At the end of 2017, MobilaDalin opened the first showroom in Bucharest, which will be part of the Creative Quarter within Romanian Design Week for the first time this year.
MobilaDalin Bucharest Showroom FB page
MobilaDalin Instagram page
MobilaDalin FB page
The event is part of Weekend in the Creative Quarter.