1/1
[ RO ]

Fondată în 2016, 
BAZA. Deschidem orașul
 este o asociație cu scop cultural și educațional de a pune în legătură tineri profesioniști ai orașului (podcastul Experiența Urbană la Radio Seven), de a face cercetare urbană (București. Structura Minoră – parte a SIDU București), de a promova mici îmbunătățiri (Little Improvements) prin intervenții arhitecturale, artistice și de urbanism tactic, de a organiza workshop-uri, evenimente, conferințe și publicații. Din 2017 asociația este dublată de studioul de arhitectură cu același nume, care este activ implicat în design urban, consecvent crezului optimist într-un oraș mai prietenos, care, dincolo de convenții, își educă pozitiv propriul public. 

*
facebook
instagram

vimeo
Little Improvements, o scară pentru Kretzulescu
Proiectul de little improvement este un pilot de introducere a unui element de articulare a trei spaţii publice, utilizate de categorii sociale şi de vârstă diferite: porticul Galeriilor Kretzulescu, biserica Kretzulescu şi parcul bisericii. Dincolo de reactivarea porticului şi a spaţiilor sale comerciale, de întregirea unui ansamblu ce istoric aparţine împreună, scara redă posibilitatea de interconectare a unor fluxuri de viteze diferite, un moment de stasis ce marchează tranziţia de la o situaţie la alta. În plus, prin material şi mesaj, e o încercare de înnobilare a unui colţ dintr-un întreg patrimonial ce a suferit multiple degradări, fizice şi la nivel de semnificaţii, distanţându-ne astfel critic de practica improvizaţiei care a reprezentat, din păcate, norma intervenţiilor din zonă. Proiect finanțat prin Mobilizăm Excelența (Porsche România și Fundația Comunitară București).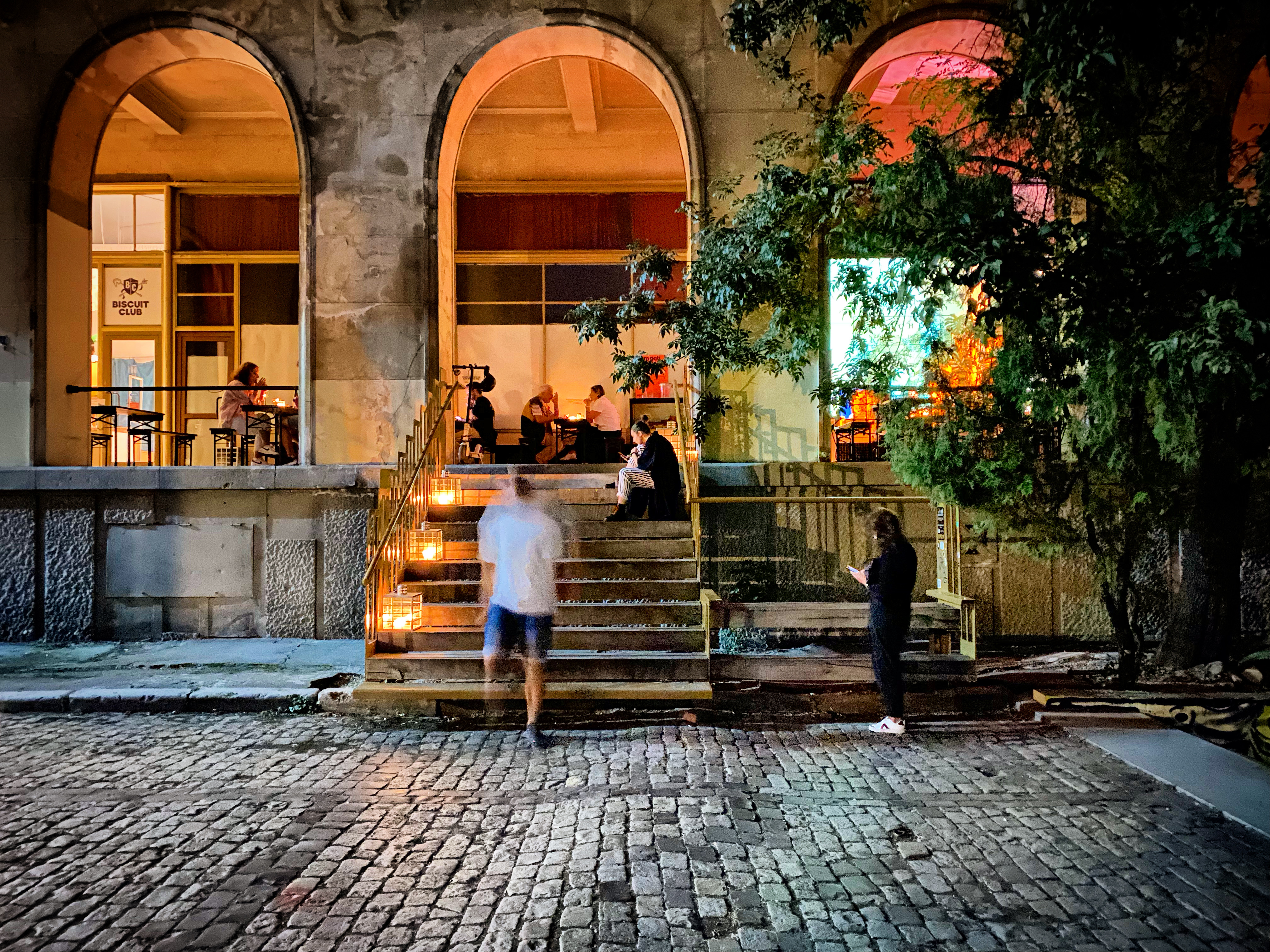 [ ENG ] 
Founded in 2016, 
BAZA. Deschidem orașul
 is a cultural and educational NGO dedicated to connecting young professionals of Bucharest (via Urban Experience podcast on Radio Seven), conducting urban research ( Bucharest. Minor Structure) and promoting Little Improvements through architectural and artistic interventions, workshops, events, conferences, and publishing. Its mirroring architectural studio, of the same name, is actively implementing urban design and urban regeneration strategies, true to inventing life and improving city conditions, beyond conventions. 
*
facebook
instagram

vimeo
Little Improvements
The project is a pilot for introducing an element that articulates three public spaces used by different social and age categories: the Kretzulescu Galleries, the Kretzulescu Church and the church's park. The stair not only reconnects spaces that historically belonged together, and reactivates the commercial galleries, but also allows for a moment of stasis while linking flows of different speeds. The stair marks the transition from one situation to another, thus becoming a manifesto for what we believe is missing in the use and perception of Bucharest's public space: a halting moment. By means of materials used, the stair ennobles a patrimonial corner that has suffered multiple weatherings and missed interventions. Mending the alterations in its physical integrity and offering the ensemble present day significance is also a way of critically distancing our project from the existing improvisations.