1/2
Made in ROD is an exhibition that celebrates 6 years of beautiful projects and tens of thousands of products made in Romania, produced by ROD and imagined by local artists, ranging from rising stars to freshly discovered talents. Stationery, mugs, t-shirts, book signs or cards, wrapping paper or sketchbooks signed by artists and produced locally slowly made their way into the hearts and homes of clients, as part of a continuous effort of making the impossibile look possible: beautiful objects at convenient prices, created with local resources while putting the artists out there. George Roșu, Pisica Pătrată, Maria Surducan, Ghica Popa, Vali Petridean, Loreta Isac, Ioana Șopov or Paula Rusu are just a few of the artists that made magic happen with exclusive collections for ROD. The exhibition documents these efforts and also the evolution of an ever-growing community of artists, showcasing the drawings and illustrations that paved the way for Made in ROD.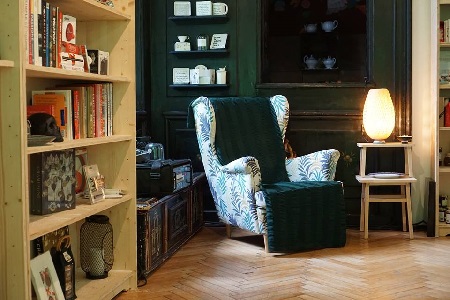 SAVE THE DATE!
• 19 – 27 May // 10 AM – 10 PM // Tearoom Cărturești Verona
• 13 – 15 Pictor Arthur Verona Street
Rod is the Cărturești project with a mission to promote, exhibit and sell Romanian design, bringing local creators closer to an ever-emergent public. Ranging from jewelry to clothing, furniture, toys, stationery, ceramics or decorative objects, ROD brings a much-needed alternative to a mass-produced scene. ROD Cărturești also takes pride in various in-house artistic collaborations, producing sustainable product lines with the creative input brought by emerging artists.