1/3
A week with changing weather, rainy, windy, cloudy, sunny, all in one day. So this is the mood for this summer collection, presented at the main exhibition, those six days. Inspiring from this concept, at Sors Lab you can see every day 6 items from the day's mood. On 22th and 23th of May the story is revealed entirely , an extraordinary moody summer week.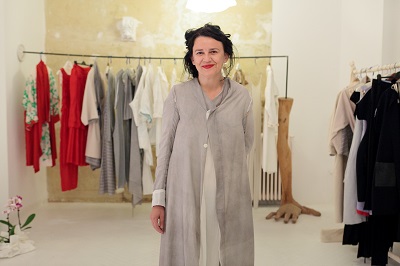 Semicercului Street, no. 46
16th - 23th of May, from 3:30pm to 7:30 pm
Having won the Elle Style Award 2014 for Best Designer, as well as a special prize in the Create Your Bucharest competition in 2015 in Vienna Biennale, with interest in both fashion design and object design, Carmen Secareanu is an internationally established brand.