1/4
For Romanian Design Week, the Chef will be preparing a 4 course menu available from May 17th to May 24th from 18:00 to 23:00 Tuesday to Sunday that will resemble the value of quality ingredients prepared to surprise with design and texture, revealing new flavors combination in a live show to entertain all senses, each dish to be paired with Romanian exquisite wines.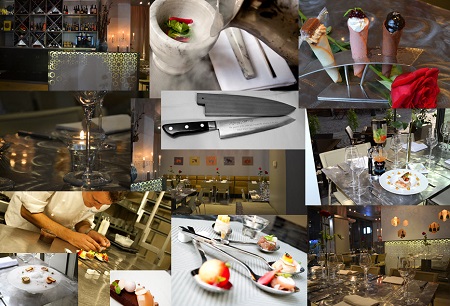 Tonitza Street, No. 13
17th - 24th of May, from 6 pm to 11 pm
The ARTIST Restaurant is a concept that focuses on integrating design and creativity as distinctive values in gastronomy, emphasizing the beauty in its details. Here, Dutch Chef /Owner Paul Oppenkamp is creating complex recipes in seasonal menu cycles using modern cooking techniques revealing a new dimension to guests' culinary experience. In continues search for special blends, the ingredients used are from all around the world, while focusing in the same time on sourcing local products of top quality. Opened in 2012, the Restaurant situated on the edge of Bucharest's Historical Center, on Pictor Nicolae Tonitza Street, is known for its unique form of expression in terms of atmosphere and restaurant design, value and unique style of cooking.