1/2
The event's agenda consists in the official opening "Landscape art intervention" - 5 installations made by Zeppelin in partnership with norwegian artists and architects and "Zeppelin Night" – a presentation of the art interventions by their authors.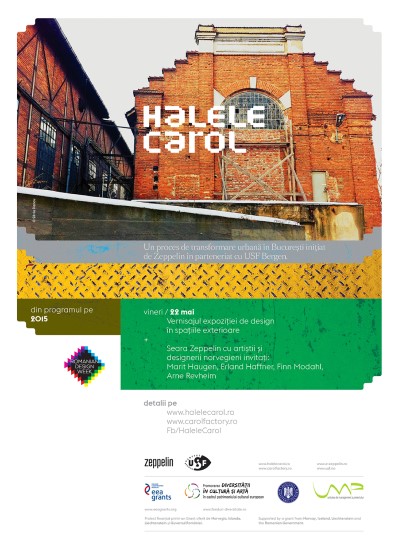 Constantin Istrati street, no. 1 (Carol Park)
22 of May - 7pm

Zeppelin represents a multidiscplinary grup of architects, curators and producers. The group edits a monthly magazine, organizes conferences, workshops and exhibitions; Apart of publishing projects, research and critical reflection in architecture, Zeppelin is involved in urban interventions and coherent city development strategies. Their latest adventure – the Carol Factory project - proposes the transformation of an old industrial site in a hub for art, design and innovation.