1/3
For RDW's 2018 iteration of "Meet the Architect", Republic of Architects team-up with Asociația "Încotroceni" to comment possible ways how can the innovative resources of the "creative neighborhood" be put to use in order to accomplish a good/involved/responsive... neighborhood as well. For this we invite visitors to join us in learning from the experience of our neighbors that have capitalized on the skill and knowledge of its members, and combined their respective architectural, sociological, anthropological, juridical or economical expertise in order to become active actors in urban policies. On Saturday, May 19, in the morning from 10AM, over good coffee and in a relaxed mood, we hope to be able to draw some working conclusions regarding how all this creativity may become a cultural, social and political asset that enriches the life experience of everyone.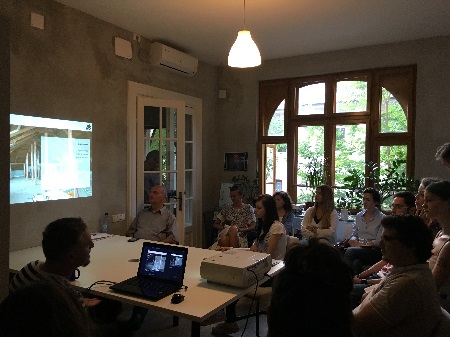 SAVE THE DATE!
• 26 May // 10 AM
• 7 Theodor Burada Street, ground floor
Republic of Architects is a partner-based office emerging out of a collaborative effort to tackle contemporary architectural, design and urban issues. The strategy regards negotiations between clients, team members, and internal and external collaborators as the basic ingredient for finding the most appropriate approach to a particular problematic.
The event is part of Weekend in the Creative Quarter.