1/2
The event consists of an atypical fashion presentation which was very successfully inaugurated in London in January 2015, at the Romanian Cultural Institute. Designer Florin Dobre sought to reinvent the narrative of Shakespeare's "Romeo and Juliet" in an optimistic tone in which the British drama meets the Romanian atemporal creativity.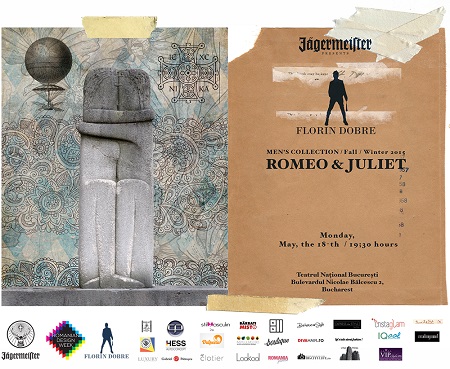 Nicolae Bălcescu Street, no. 2
18th of May - 7:30 pm
Fashion designer Florin Dobre began his activity in 2009 and has ever since presented shows in a  multitude of locations across Romania (The National Museum of Contemporary Art MNAC, Stirbei Palace, The National Museum of Art) and internationally at the Romanian Embassy in Paris and in London at the art gallery "Red Gallery" and the Romanian Cultural Institute. Florin Dobre's work was featured on the main page of the French daily Le Figaro, and in Le Monde. He also won the Best International Designer award at Serbia Fashion Week in 2014.